Leading up to and on this past Saturday, November 11, UGI Energy Services (UGIES) honored and supported those who have served our country and community. While our team is committed to supporting veterans in our community year-round, Veterans Day is an opportunity to highlight that commitment.
The commemorative and celebratory date of November 11th was established in 1919 and comes with a long lineage. As explained by the U.S. Department of Veteran Affairs,
"World War I – known at the time as "The Great War" – officially ended when the Treaty of Versailles was signed on June 28, 1919, in the Palace of Versailles outside the town of Versailles, France. However, fighting ceased seven months earlier when an armistice, or temporary cessation of hostilities, between the Allied nations and Germany went into effect on the eleventh hour of the eleventh day of the eleventh month. For that reason, November 11, 1918, is generally regarded as the end of "the war to end all wars."
Veterans Day continues to be observed on November 11, regardless of what day of the week on which it falls. The restoration of the observance of Veterans Day to November 11 not only preserves the historical significance of the date but helps focus attention on the important purpose of Veterans Day: A celebration to honor America's veterans for their patriotism, love of country, and willingness to serve and sacrifice for the common good."
At UGI Energy Services, we are fortunate to have a Veteran Employee Team or "VET" committee that empresses these values all throughout the year. For example, see our recent blogs on Vietnam Veterans Day, Armed Forces Day Event in West Reading, PA, and Honoring our Veterans on Memorial Day. We are proud to be a longtime and faithful supporter of the veteran community.
This year, our VET group was very busy! If you missed our post from last year, you may check it out here.
We participated in a golf outing with the Veterans Coalition of Pennsylvania in which UGI Energy Services sponsored a hole and a group of employees participated in the outing.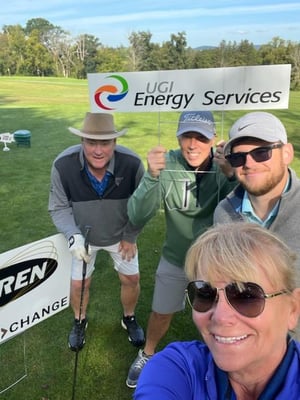 We had several employees who participated in the Veterans Coalition of Pennsylvania (VCOP) food drive which is especially appreciated during the holiday season.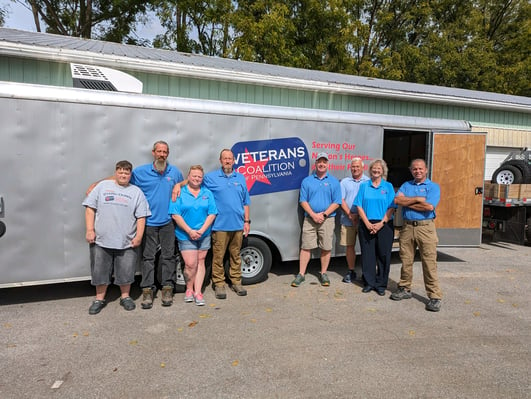 Our group continued the R.E.D. (Remember Everyone Deployed) t-shirt sale and encouraged employees to wear their shirts to show support for our Veteran community. Proceeds from the sale are donated to the Veterans Coalition of Pennsylvania and Mission 22.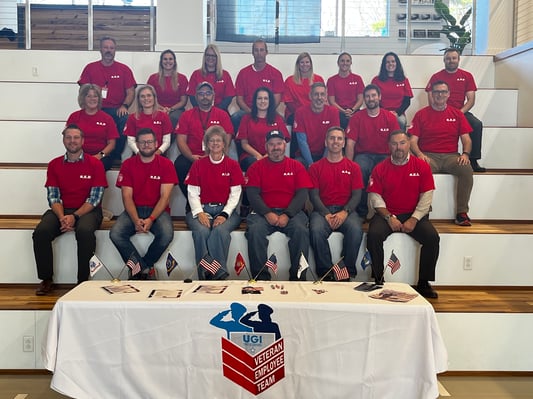 On November 7th, employees Mindy Deamer and Jennifer Mills volunteered by painting a home of a veteran in our community.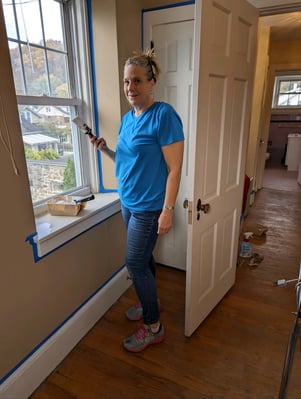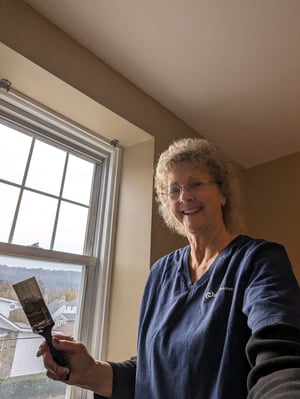 Saturday, November 10th, members from UGIES went to City Park for the Veterans Coalition of Pennsylvania Stand-Down.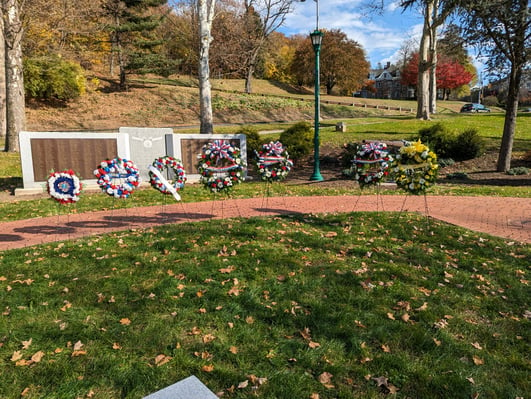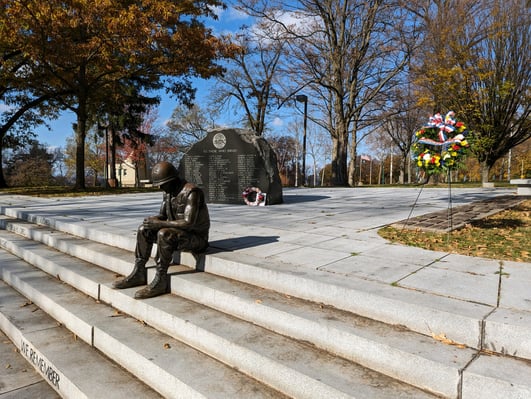 The VET team donated a Ford F-250 to Veterans Outreach of Pennsylvania. This organization will utilize the truck to transport tiny homes for homeless veterans.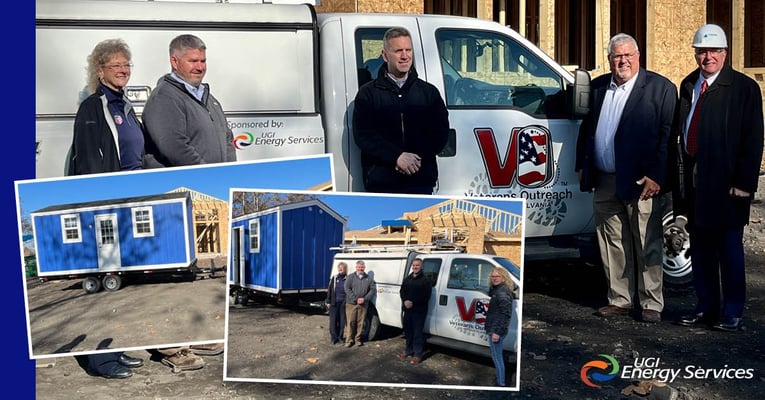 Lastly, check out our VET spotlight with UGI Energy Services employee, Greg Myers:
While we covered a lot of ground throughout 2023, we look forward to finishing out the year with a few other activities close to our heart, including Wreaths Across America. We are also poised and ready to take on 2024!
We encourage everyone to take the time to think about the veterans we know and love. Those members of our community that are in our own family units, co-workers, and friends, and those who pass us by in our daily ventures. Those whose story we know and those whose story we don't but wish to honor. Those who are here and present to receive the accolades and praise they so deserve and those who we remember in our hearts and memories. We all have veterans in our lives who we admire for their courageousness and strength. We are pleased to have honored this commemorative day and continue to pay homage to our veteran community all year long.