And just like that, 2021 has come to a close! What a whirlwind of a year it has been, and yet we have managed to make it one to remember. Before we jump into the plans we have for the New Year, we would like to reflect on the impact we have made throughout our communities over the past year.
Our team of employee volunteers participated in a number of activities in 2021. While 2021 continued to offer its own set of challenges, we managed to volunteer with a variety of organizations in a safe and effective manner. Our volunteer activities were spread across our footprint, making an impact on many of the communities and individuals in the areas where we live and work.
We kicked off our volunteer activities in April during National Volunteer Week. We organized projects with three organizations and had 15 volunteers devoting 4 hours each to their designated activity. Our first project was at Hawk Mountain Sanctuary Association. Hawk Mountain is an observation, research, and educational facility providing leadership in raptor conservation science and education. During this activity, volunteers set up tents and completed maintenance work at the campsites. The next project took place at Glenside Elementary School where volunteers cleaned up their garden by raking, weeding, planting flowers and vegetables, and spreading mulch. The final project took place at Opportunity House – a homeless shelter that provides a variety of services and programs to those in need in the community. Our volunteers participated in garden work at this event as well.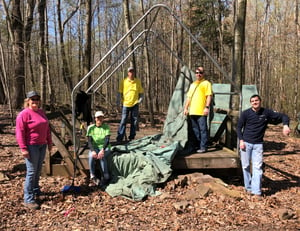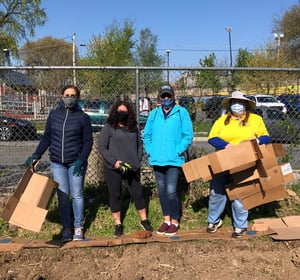 In July, we embraced the warm weather with kickball and rock painting with the kids from Olivet's Boys & Girls Club. The organization is part of a large network of youth group organizations that support kids through education, after school programming, and mentoring. This was a fun-filled day outside enjoyed by all!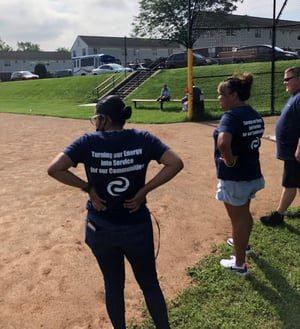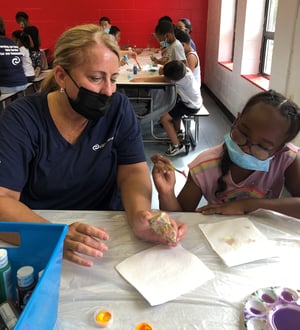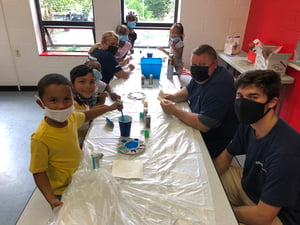 As we approached the back to school season, our VET committee distributed food and back to school items with the Keystone Military Families organization. This organization provides a food pantry and additional assistance to military families.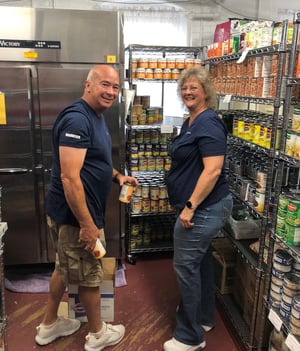 In September, we participated in several activities for the United Way Day of Caring. We had 21 volunteers each dedicate 4 hours of their time to various projects on this day. One group contributed to gardening, power washing, and painting at the South Mountain YMCA. The South Mountain YMCA offers camping and retreat programs along with other programs to foster growth, discovery, and engagement in the community. Another group spent their time at Hawk Mountain where they were busy painting, gardening, and installing new ceiling tiles in Millers Center, taking down cots, cleaning buildings, and weed-wacking the dam. Lastly, a group at the Children's Home of Reading prepared rooms and floors for painting and cleaning. The Children's Home of Reading is a non-profit organization that provides health and education services in a residential environment for in need children and youth in our community.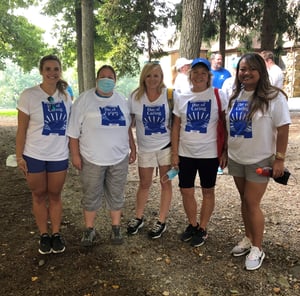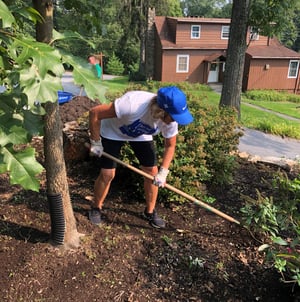 In October, we presented the Veteran's Coalition of Pennsylvania with a work truck filled with thousands of dollars of donated items in preparation for the winter season. This took place at the Coalition's Mini Stand Down event in the city of Reading. The team also helped with the food drive, providing meals and pantry items for homeless vets. The Veteran's Coalition of Pennsylvania provides various services for veterans and their families in the community. To read more about this event, view our earlier blog post. Later in the month, a few of our employees volunteered with the Keystone Military Families organization and assisted with food pantry delivery and sorting and preparing stocking donations for shipping.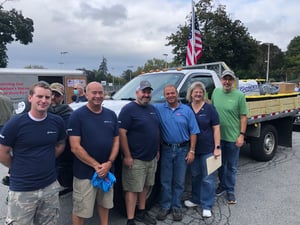 The holidays offered several additional opportunities for our employees to get involved. Check them out in our recent blog post.
Throughout the year, we participate in a few ongoing volunteer programs/activities including Meals on Wheels, which is a program that helps seniors in need through food delivery programs. UGIES employees also participate in Ready.Set.Read!, which is a program aimed at improving early grade reading success. Each volunteer is paired with a student and reads with them typically once a week.
We are pleased to report that UGI Energy Services had 55 volunteers dedicate just under 500 hours in 2021 to serving our community.
So what makes our recipe for helping our community so successful you ask? A mix of incredible organizations and an all-star team of employee volunteers. Simple as that! As we welcome 2022, we look forward to a new year full of promise and exciting volunteer opportunities!