It's the most wonderful time of the year! As the hustle and bustle of the holiday season draws near, it is a perfect time to reflect on all we have to be grateful. This is the time of year to count our blessings, and give back to those that may not have the same advantages that we do. Supporting our local communities through the United Way is one of the ways UGI Energy Services employees give back. From providing monetary donations to volunteering, hundreds of thousands of people in Berks County are served through 80 programs at 33 partner agencies supported by the United Way. Each year, UGI Energy Services campaigns to raise money to support the United Way. The campaign includes a loaned campaign specialist (LCS) from our business, giving out incentives to encourage donations, creating videos on why we should donate, and more. As the year comes to a close, the final results of our United Way campaign are here!
At UGI Energy Services, we had above 300 employees successfully raise over $300,000! Additionally, 11 employees had stepped up their donations to the Leadership level, which is a pledge of $1,000 a year, totaling our Leadership givers at 104. We also have 40 Presidential level givers that donate between $520 and $999 per year. We could not be happier with the results as well as the generosity of our employees. It is thanks to them that we can give back to our community.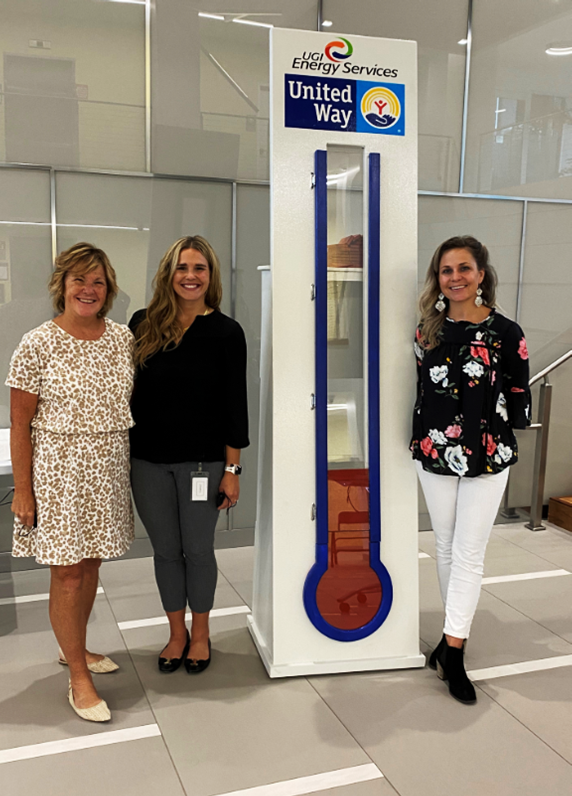 The success of this campaign could not be possible without the following:
Loaned Campaign Specialist (LCS):
To assist with the United Way campaign here in Berks County, each participating business donates an employee to dedicate their time to the campaign. Our LCS this year was HR Coordinator, Larisa Jack. Larisa's positivity and love for her community is contagious, which made her a perfect fit for the LCS role. See her enthusiastic video on why she gives back, here. Larisa has also shared her experience as an LCS in a blog post, here.
Ready.Set.Read!:
Another way our employees give back to the United Way is through the Ready.Set.Read! program. This is a "community-wide initiative that brings together schools, businesses, organizations and individuals to improve early grade reading success. [Their] goal is to have 90% of third-graders in Berks County reading on grade level by 2023" (readysetreadberks.org). The Ready.Set.Read! program provides employees to tutor students who are struggling with reading proficiency. Through weekly tutoring sessions, students develop their language and pre-literacy skills, and parents and caregivers are empowered to help their children read, learn and develop. Due to the pandemic, many of our readers are not able to visit the students in-person, but many take part in virtual lessons.
Doran Award:
Last but not least, we must mention that our retired President, Brad Hall (and his wife, Barb Hall) were the recipients of the Wilbur H. Doran Award, the most prestigious award through the United Way. This is the highest honor of volunteer recognition offered by this charity. Brad and Barb have an extensive history with the United Way – serving as volunteers and leaders for the Community Impact efforts, leading the charge with the Ready.Set.READ! initiative and co-chairing the 2015 United Way campaign that had raised over $10 million.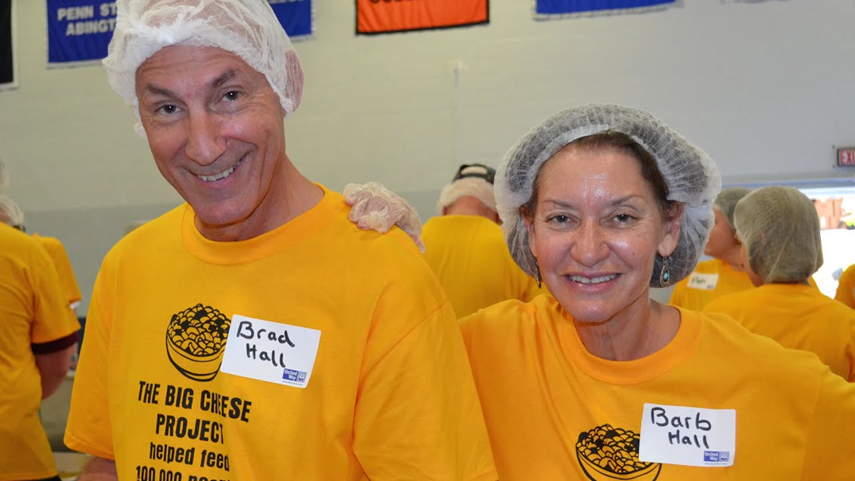 We hope everyone has a wonderful and safe holiday season. If you find it in your heart to give back to those that may not have the same, please consider volunteering or supporting a local non-profit, such as the United Way. We are grateful for our employees for helping us to give back to this wonderful cause.