The holidays have certainly proved to be a bit different this year. In an effort to spread a little cheer to those who may need it most, the UGI Energy Services team participated in many helpful programs! By giving back to our community, we hoped to brighten as many spirits as we could. We have a long tradition of charitable work, and this year was no exception.
Angel Tree Program: This year marked UGI Energy Services' 11th year participating in the Angel Tree Program. We had 75 tags in total - 45 for children and 30 for seniors. Our company ended up giving over 300 gifts!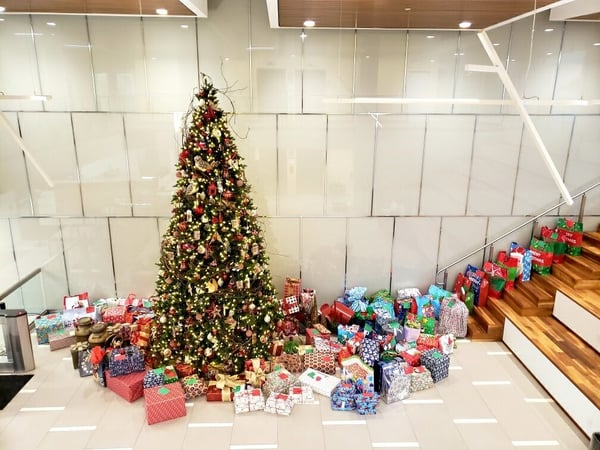 Care Packages for Health Care Workers: As you all know, our hospitals feel the brunt of the pandemic every day - there is no rest for these dedicated workers. Their stress levels are high and what they may have to endure each day is overwhelming. Our company sent thank you cards, kids' art work, pictures, small tokens of appreciation, and care packages (of hand sanitizers, lotions and chapsticks) to 50 staff members at the Reading Hospital. Health care workers deserve it so much! They said it definitely boosted their morale, and they loved receiving the handwritten letters.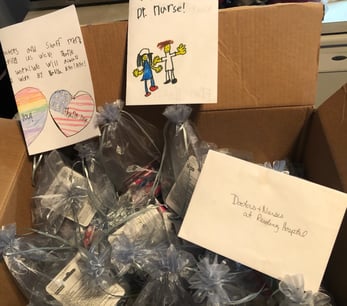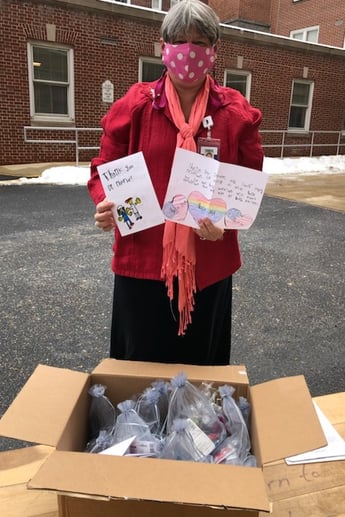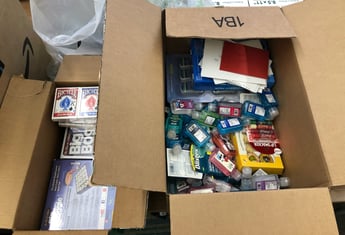 Senior Pen Pal Program: With the strict regulations on Nursing Homes and Senior Care facilities, many residents have been left feeling even more isolated and lonely. To help brighten their holidays, we asked employees to "adopt a senior pen pal" for the holiday. They sent the seniors holiday cards, personal letters, pictures, kids' art work, and more! We also gathered blankets, stuffed animals, games and crafts to keep the seniors busy! We ended up donating these items for over 102 seniors. The best part was watching the seniors wave from their windows in gratitude when we arrived!