Those of us around the office know Patrick. We know of his quiet, polite manner. We know that we can rely on him to help us understand the energy market. Most of us know that he was born and raised in Ghana. Some of us even know that he went to university in the Soviet Union during the perestroika era. But none of us really knew his true story of how he came from such a humble beginning, and of the incredible tenacity, determination, and, yes, a little bit of luck, that brought his brilliant mind to the team at UGI Energy Services.
Until the publication of his book.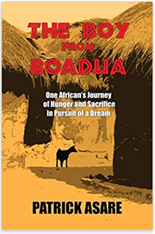 Patrick Asare's memoir, The Boy from Boadua: One African's Journey of Hunger and Sacrifice in Pursuit of a Dream, was published this past December, can be found on Amazon, and is now seen on desks all over the UGIES offices.
From the Publisher: "Patrick Asare was born and raised by illiterate parents in the remote Ghanaian village of Boadua. His family was so large and impoverished that not even the earnings from crushing hard work could buy enough food to fill their bellies. No one in the village aspired to be educated beyond middle school.
Until Patrick.
Numerous obstacles stood in the way of Patrick's yearning for higher knowledge, including gnawing hunger, lack of sleep, and backbreaking daily chores. During school vacations, he toiled in a jungle farm teeming with poisonous snakes and insects.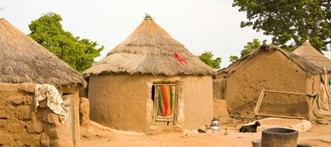 Dedicating every stolen moment to study, Patrick passed the common entrance exam with flying colors. Despite major setbacks, he kept his eye on the prize. He graduated from an elite secondary school and earned his engineering degree in the Soviet Union during the perestroika era. Finding his way to the United States, he taught Russian and math and eventually obtained a superb education from top American universities.
Patrick's travels and adventures taught him that, regardless of his hardscrabble childhood, he was a lucky man. He was raised by loving and supportive parents and lived in a society where race was not an issue. Teaching in inner-city high schools alerted him to the particular challenges faced by America's urban Black youth."
Publisher's Weekly declared that "[Patrick's] sharp, engaging prose will keep readers hooked. Lovers of international stories of perseverance, history, and politics will enjoy this memoir, which is as illuminating as it is inspiring."
A review from Book Life said "Right off the bat, Asare throws readers into a compellingly drawn world replete with rampant poverty, hunger and illiteracy. There is nothing stereotypical about the way Asare portrays the various villages and cities through which his life passes. His account is scattered with piquant, often outright funny, incidents which lend the narrative a buoyancy amid all the strife. A large part of the story involves historical details and incidents that Asare lived through, and to which he offers an insider's perspective. Readers will constantly find themselves amazed at Asare's unflagging persistence in trying to rise up and live the life he envisions for himself."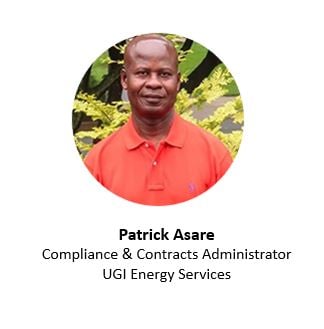 Patrick Asare began his career at UGI Energy Services in 2003 as a financial analyst. After working in the finance department for two years, he joined the newly formed Retail Power team, where over the next ten years, he held a variety of roles and eventually managed the company's retail power marketing operations. Patrick spearheaded the company's entry into the New York electricity market during that time. At the end of 2016, Patrick joined the Gas Supply department and is currently the Compliance & Contracts Administrator. His current responsibilities include regulatory compliance, contracts management, and natural gas futures trading. Patrick also writes a monthly newsletter covering trends and major developments in the U.S. and overseas natural gas markets.
The team at UGI Energy Services could not be more proud or more inspired by Patrick's life accomplishments – not the least of which is the publication of this poignant memoir!
Any opinions or political views put forth by the author are the author's personal opinions and not necessarily endorsed by UGI Energy Services, LLC.