Representatives from UGI Energy Service's Veteran's Employment Team (VET) had the opportunity to attend the annual Benefit for Berks County Veterans Presented by Customer's Bank on Friday, November 12th, at the DoubleTree by Hilton in Reading, PA. The event featured guest speaker retired Marine Lt. Col. Oliver North. Proceeds from the event, for which UGIES and UGI Utilities were a Gold Sponsor, will go directly to support veterans in the Berks County community through the Military Assistance Fund of Berks County Community Foundation.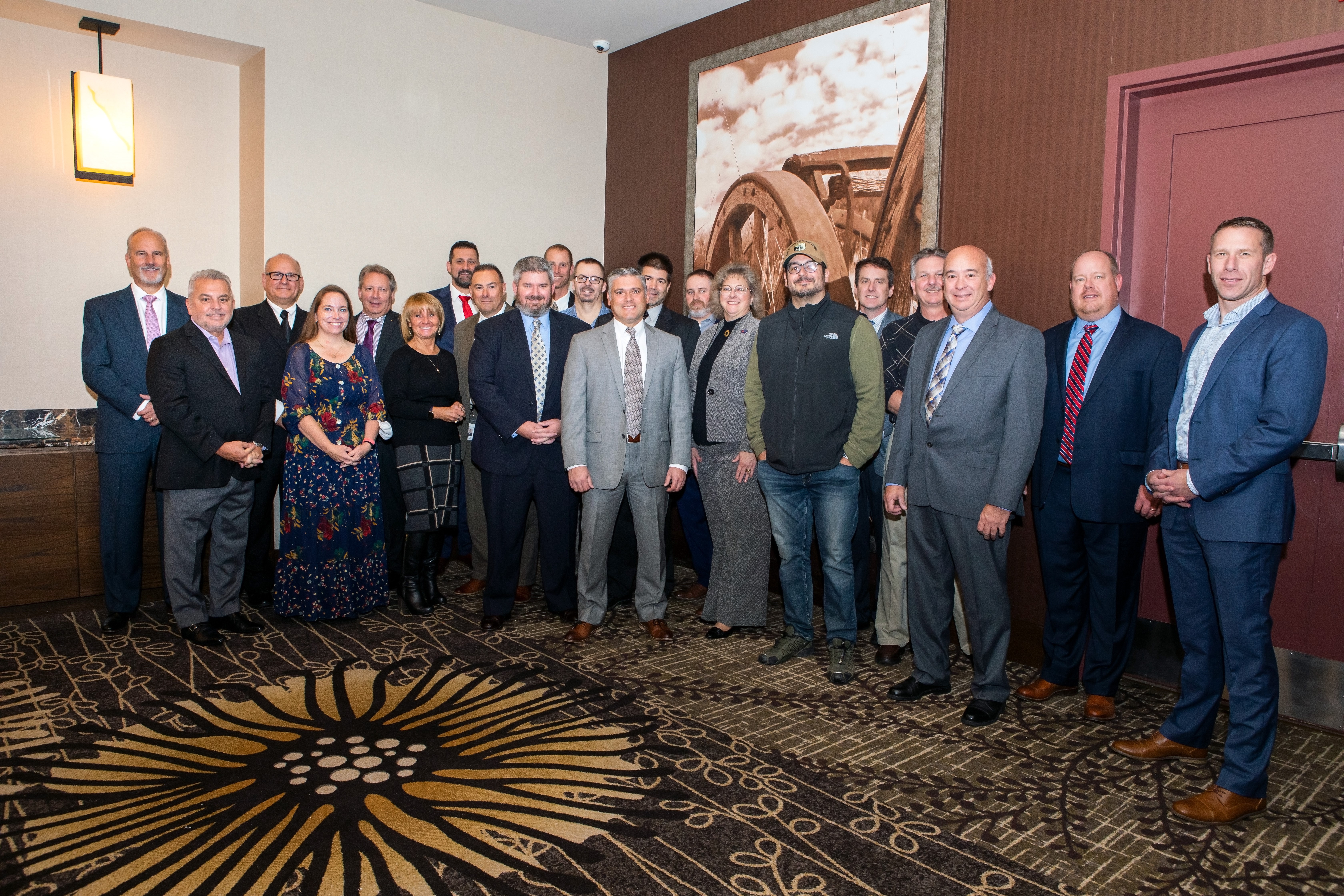 Prior to the luncheon, UGIES employees had the opportunity to attend a meet-and-greet with Lt. Col. Oliver North. Oliver North is a combat decorated U.S. Marine, #1 best-selling author, founder of a small business and holder of three U.S. patents. For seventeen years he was a syndicated columnist and host of "War Stories" on FOX News Channel. North has authored seventeen best-selling books and is co-founder of Freedom Alliance, an organization serving wounded U.S. military personnel and their families. He is widely acclaimed for award-winning FOX News coverage of more than sixty U.S. units in combat and his Freedom Alliance "Hero College Scholarships" for children of service members killed or permanently disabled in the line of duty."
After the meet-and-greet, UGIES employees attended the luncheon featuring several speakers including Lt. Col. North along with an awards ceremony. Over 500 people attending the event which raises funds for local veterans support organizations.
The Veteran Employee Team is a UGI corporate sponsored group that brings together veterans, and those interested in supporting veteran programs, from across the family of UGI businesses. VET is committed to strengthening UGI as a whole through veteran recruitment, outreach, recognition and volunteering in the community.