July 27, 2023 – St. Bernard, OH – Hamilton RNG Holdings, LLC ("Hamilton RNG") announced today that they have broken ground at the site of their new food waste digester project, which will produce renewable natural gas (RNG). Hamilton RNG is a joint venture owned by a subsidiary of UGI Energy Services, LLC ("UGIES"), a subsidiary of UGI Corporation (NYSE: UGI), and Synthica Energy, LLC ("Synthica").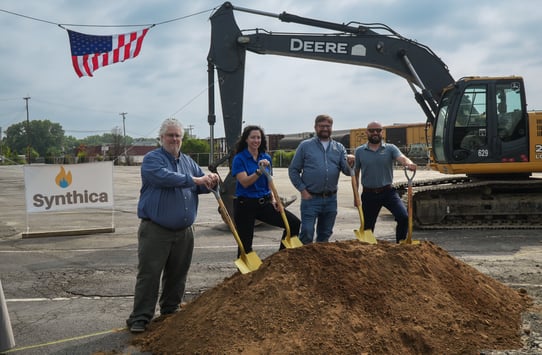 Pictured from left to right: Jason Wert, Kylie Kimball, Sam Schutte, Grant Gibson
Photo by Valere Studios
The food waste digester, Synthica St. Bernard, is Hamilton RNG's first project of this kind. The digester is expected to be completed in late calendar 2024 and will process approximately 190,000 annual tons of food waste from food manufacturers in an anaerobic digester. Once completed, the project will have the capacity to generate approximately 250,000 MMBTUs (million BTUs) of pipeline-quality RNG annually. The RNG produced will be injected into a local natural gas pipeline on the regional distribution system.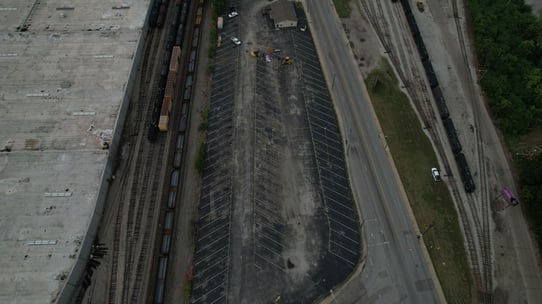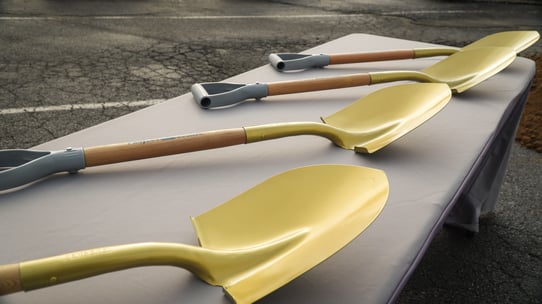 Photos by Valere Studios
Using time-tested technology, anaerobic digesters allow for the transformation of food waste into renewable energy. In recent years as the technology has evolved, advanced odor control and pretreatment options have become available that allow digesters to be compatible with more urban environments.
RNG projects reduce waste and long-term greenhouse gas emissions, while also increasing the use of renewable energy. GHI Energy, LLC, a wholly owned subsidiary of UGIES, will be the exclusive off-taker and marketer of the RNG.
"UGI continues to expand its opportunities in the RNG market while supporting its corporate sustainability commitments," said Robert F. Beard, UGI's Chief Operations Officer. "Continuing to invest in renewable energy solutions is one of the ways that we fulfill our goal of providing safe, reliable, affordable and sustainable energy solutions to customers and build a better future for our stakeholders."
"This facility will process organic waste from the greater Cincinnati region that would have otherwise ended up in a landfill, or less sustainable disposal sites, and turn it into renewable natural gas," said Sam Schutte, Synthica Energy's Chief Executive Officer. "From the environmental benefits Synthica St. Bernard will bring to the greater Cincinnati area to the jobs this project will create and support, this project is a win for Hamilton RNG and the surrounding communities."
About UGI Energy Services LLC
UGI Energy Services LLC markets natural gas, electricity, and liquid fuels to commercial, institutional and industrial customers at approximately 43,000 locations in eleven eastern states and Washington, D.C. UGI Energy Services owns and operates natural gas midstream assets such as liquefied natural gas storage and vaporization, underground storage fields, gathering, intra and interstate pipeline systems, compressor stations and renewable natural gas digesters. These assets support the retail business as well as our electric generation assets, and peaking plants.
To learn more about UGI Energy Services, visit: http://www.ugies.com.
About UGI Corporation
UGI Corporation (NYSE: UGI) is a distributor and marketer of energy products and services in the US and Europe. UGI offers safe, reliable, affordable, and sustainable energy solutions to customers through its subsidiaries, which provide natural gas transmission and distribution, electric generation and distribution, midstream services, propane distribution, renewable natural gas generation, distribution and marketing, and energy marketing services.
Comprehensive information about UGI Corporation is available on the Internet at https://www.ugicorp.com.
About Synthica Energy, LLC
Synthica Energy, LLC is a renewable natural gas (RNG) development company focused on the creation of bioenergy conversion facilities in the Midwest. Founded in 2017, Synthica is developing the first anaerobic digestion facility in Southwest Ohio and has long-term agreements in place to manage waste from local manufacturers. Synthica's team of engineers, industry experts and partners have deep experience in Fortune 500-level environmental services, commercial real estate financing, renewable natural gas markets, and infrastructure improvement projects.
To learn more, visit https://synthica.com.
UGI Energy Services, LLC Media Contact:
Pam Witmer, V.P. Governmental Affairs, 717-579-8735
835 Knitting Mills Way, Wyomissing, PA 19610
(610) 373-7999 | (800) 427-8545 | Fax: (610) 374-4288