Today, April 28th, is World Day for Safety and Health at Work! Maintaining a safe and secure workplace is an important part of UGI Energy Service's commitment to safety and wellbeing for our employees. Together as a team, we can prevent work place accidents from happening to assure injuries do not take place. Awareness and continuous training are ways that we make sure our employees know what safety measures should be taken at all times. Each one of us is responsible to not only protect ourselves, but ensure we do not endanger others as well. A safe workplace is a happy workplace, as it provides employees the environment to effectively do their jobs.
What is World Day for Safety and Health at Work?
This day of awareness originated back in 2003 by the International Labour Organization (ILO). "[They] began to observe World Day in order to stress the prevention of accidents and diseases at work, capitalizing on the ILO's traditional strengths of tripartism and social dialogue. This celebration is an integral part of the Global Strategy on Occupational Safety and Health of the ILO… One of the main pillars of the Global Strategy is advocacy, the World Day for Safety and Health at Work is a significant tool to raise awareness of how to make work safe and healthy and of the need to raise the political profile of occupational safety and health" (https://www.un.org/en/observances/work-safety-day)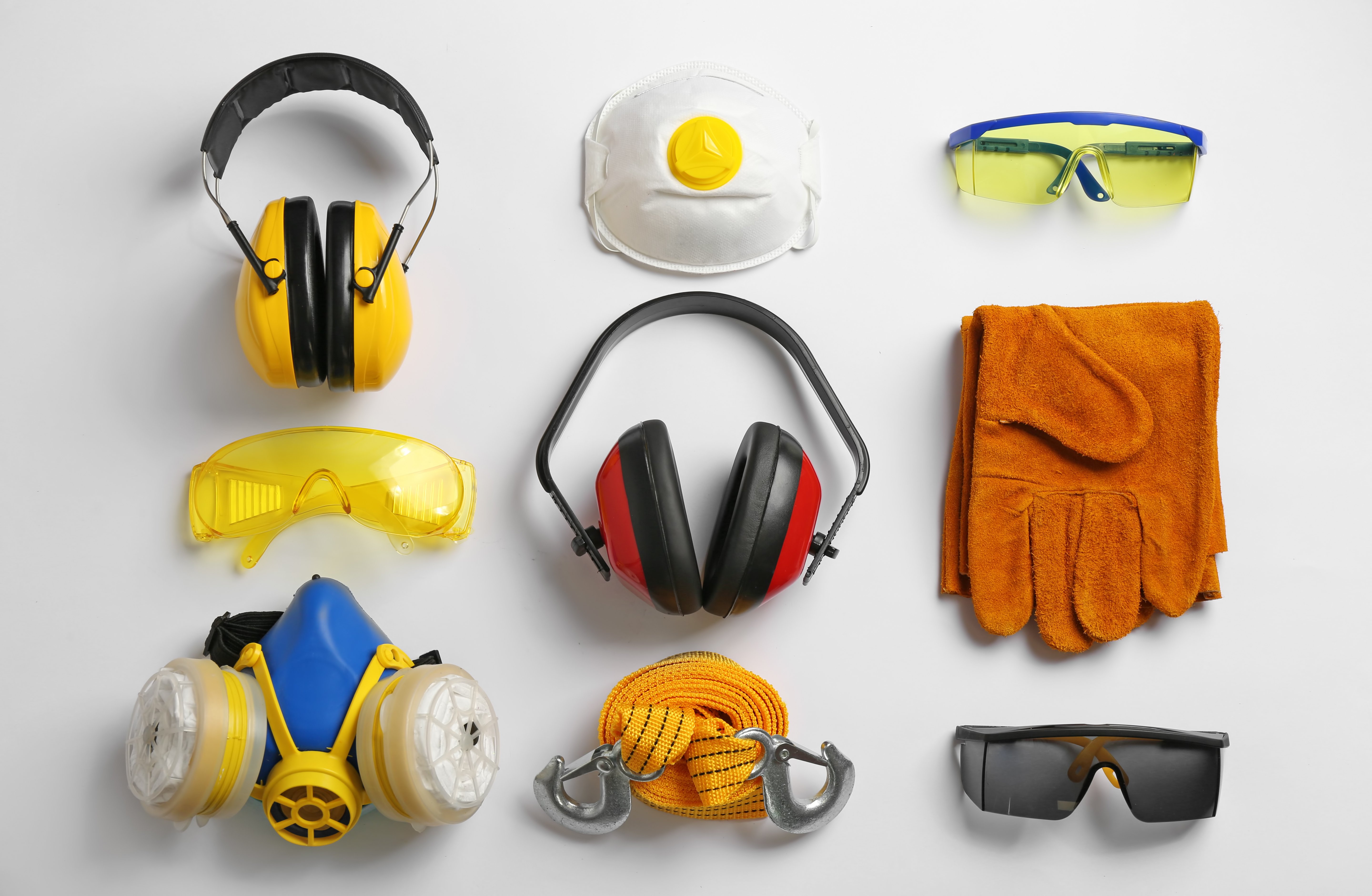 This is a great time to step back and reflect on what safety measures you have been following at work, as well as what preventative steps you can take to continue to work safe. Each company has its own set of guidelines when it comes to safety steps – but here are some common tips everyone can follow whether it is in the workplace or even at home:
Proper posture if you sit at a computer all day: After sitting in the same position, staring at a screen for hours – it can wreak havoc on your body. It is important to position your computer, keyboard and chair to be straight in front of you. Sit up straight to assure you are not slouching your back. Keep your elbows at a 90 degree angle while typing. It is also important to adjust your computer chair so that your feet reach the ground. To cut down the excessive glare from working on a computer screen – you can close the blinds, use window coverings and keep the lights at a dim level. Take a break from the computer for 10 minutes every hour, giving your eyes a rest.
Do not take shortcuts: Procedures are put into place to keep employees safe. There is a reason that instructions exist – and it is to keep users safe! This especially applies when working with heavy machinery. With shortcuts can come injury – so taking the shortcuts to save a few extra steps or minutes typically are not worth the risk. Follow instructions carefully and completely.
Keep a clean working environment: This not only contributes to safety, but can also help an employee's motivation and productivity. Exposed cables, spills or leaks, blocked emergency exits or even a cluttered work area can lead to injury. This means immediately attending to the wet floor during inclement weather or a food spill. Keep walkways clear of boxes or other items that can be tripped over. Secure all cords and make sure that the carpet is not frayed, allowing them to also be accident-ready. These tips apply even when working at home. Keeping an organized and tidy workspace can enhance the workflow.
Wear all necessary protective safety gear. Employers provide you with necessary safety gear to prevent you from injury. It is important that you wear this gear when applicable. Some safety gear that various jobs provide include fire-retardant clothing, nonslip shoes, a breathing mask, hardhats, earplugs and more. These items are absolutely necessary while on the job, and should by no means be skipped during the workday.
Keeping a safe work environment takes each and every one of us to be successful. It is important for employers to provide all of the essential training tools needed, while employees themselves must do everything they can to enforce these rules and regulations. This World Day for Safe and Health at work – go the extra mile to guarantee you are doing everything in your power to create a safe workplace.