Understanding how energy markets work can help your business to make smarter choices when purchasing your energy. UGI Energy Services is dedicated to helping our customers understand your options and make the right decisions for YOUR company or organization.
Here are just some of the factors that can cause natural gas prices to increase and how you can protect your own energy budget.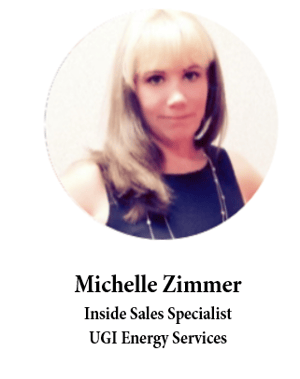 El Niño, La Nina & Hurricanes
El Niño is the term used to describe conditions in which the surface temperature of the Pacific Ocean around the equator is warmer than normal. When the surface temperatures are lower than normal, this is called La Niña.
These climate phenomena can disrupt weather patterns all around the globe and can have a big impact on the number and intensity of tropical storms and hurricanes. Both El Niño and La Niña have an effect on these storms in both the Atlantic and Pacific Oceans, strengthening them in one region while weakening them in the other.
An El Niño year will tend to see stronger and more frequent storms in the Pacific, but weaker and fewer storms in the Atlantic. Conversely, an El Niña will result in more frequent, stronger storms in the Atlantic Ocean, which can have an impact on those of us on the East Coast.
Not only can hurricanes cause severe damage to homes and buildings but they can also restrict energy infrastructure, like natural gas pipelines and electric power lines. Many can remember Hurricane Katrina in 2005. Due to that storm, natural gas pricing went up because the costs of transporting it through pipelines increased.
Ttechnological advancements are now allowing the Northeast U.S. to acquire and process natural gas from the shale right here in Pennsylvania and New York, which has made us less dependent on natural gas pipelines bringing in gas from the Gulf of Mexico. This means that we are now much less susceptible to infrastructure disturbances in the Gulf.
Crude Oil Prices
Traditionally, natural gas prices were influenced by crude oil prices. When oil prices are high, natural gas is often substituted for petroleum products. This caused an increased demand for natural gas and, in turn, an increase in price.
Additionally, because natural gas is often produced as a byproduct of the production of primary oil, when oil was produced in abundance, so was natural gas. And when oil was in shorter supply, natural gas tended to be as well, resulting in higher market prices.
This link between crude oil and natural gas prices, however, has largely been uncoupled over the last decade. This is due, in large part, to the abundant availability of natural gas in the United States, and natural gas use in electric power generation, which keeps a steady demand for natural gas supplies.
Polar Vortex
We know that when we hear the term "polar vortex" it's probably going to be really cold. But what, exactly, is a polar vortex? The Earth has two poles: the North Pole and the South Pole. For the Northern Hemisphere, a polar vortex occurs when there is a very large, upper-level, low-pressure zone at the North Pole. This low-pressure zone rotates counter-clockwise and it can strengthen in the winter as it comes in contact with the warmer, moist air mass further to the south.
A polar vortex phenomena caused energy prices to spike drastically in 2014. Natural gas demand rose due to a drastic increase heating. As demand goes up, generally prices do, too.
Because natural gas is now so widely available domestically, reliably accessed, and priced relatively low, more and more electricity generation plants are powered by natural gas. The colder weather of a polar vortex increased the demand for electricity for heating and other uses, meaning that the demand for natural gas for electric generation also increased significantly.
During the polar vortex of 2014, for example, electricity demands on the PJM Power Grid in the Pennsylvania, New Jersey, and Maryland area increased by 25% over the normal usage for that time of year. Again, this increase in demand for electricity, often fueled by natural gas meant an increase in the cost of both electricity and the natural gas used to generate it.
How to Protect Your Company or Organization from Increasing National Gas Rates
If you're not shopping for natural gas yet, look into locking in for a year or more. While your utility can change your rate every 3 months on average, when you lock in a low rate with UGI Energy Energy Services, you'll know exactly what you'll be paying for the length of the agreement. Avoid price fluctuation and know your price will stay the same. Our experienced energy experts can help you to determine the best pricing strategies for your unique needs.