Have you heard? There is a new energy supplier in town. We are pleased to announce that we are now serving the state of New Hampshire!
Although we are new to serving this area, the UGI Corporation has been in the energy business for over a century. And we are no stranger to New England. With reps and office locations based in New England, we are more than committed to supplying this territory. We have two dedicated Sales Representatives, born and raised in New England, who are ready to serve you! Wanda Miller and Scott Rosselli know the ins and the outs of the energy industry and understand your concerns as an energy purchaser. Between the two of them, they have just shy of 50 years of experience. They are focused on building strong and lasting relationships with their customers while delivering an unmatched level of customer service.
Senior Sales Director, Chris Reiss says, "We are excited to extend our New England market to now serve customers on Unitil and Liberty Utilities in New Hampshire. Customers in New Hampshire have not had too many options to shop for their natural gas in the past and this will provide them with another solution."
Scott shares, "The New England team at UGI Energy Services is looking forward to providing low cost natural gas pricing to commercial and industrial customers of all sizes in New Hampshire. One thing that sets us apart from other suppliers is our commitment to putting our customers' needs first. We strive to provide unmatched customer service along with keeping our customers informed on the daily energy market trends. I have close to 30 years' experience in the energy business and I would like to share my knowledge helping business owners with making informed energy decisions that are in their company's best interest."
Wanda adds, "Being a New Hampshire native I know how the energy market works in this region. Let me put my 20 years of energy experience to work helping you make informed and educated energy decisions for your company."
If our name sounds familiar, that might be because we have been around for a long time. UGI Energy Services is part of UGI Corporation, a Fortune 500 company that has been supplying and delivering natural gas, propane, butane, and electricity for 135 years. UGIES supplies and markets natural gas, liquid fuels, and electricity to 40,000 customer locations across the Mid-Atlantic and Northeastern US. As a supplier, marketer, and midstream services provider, we are well positioned to meet the changing energy demands of commercial, industrial, institutional, and government customers for years to come.
You may have noticed our trucks driving around the area. As a local distributor, we are able to meet your Liquefied Natural Gas (LNG) needs all while providing exceptional delivery and service. We have been producing and working with LNG for over 40 years and are the provider of choice for companies, large and small, who count on LNG to power their businesses forward. LNG is an ideal solution for customers who want the benefits of clean, efficient natural gas, but are not located on the natural gas pipeline infrastructure. With extensive industry experience and liquefaction capability, we can provide you with another quality energy option for your establishment.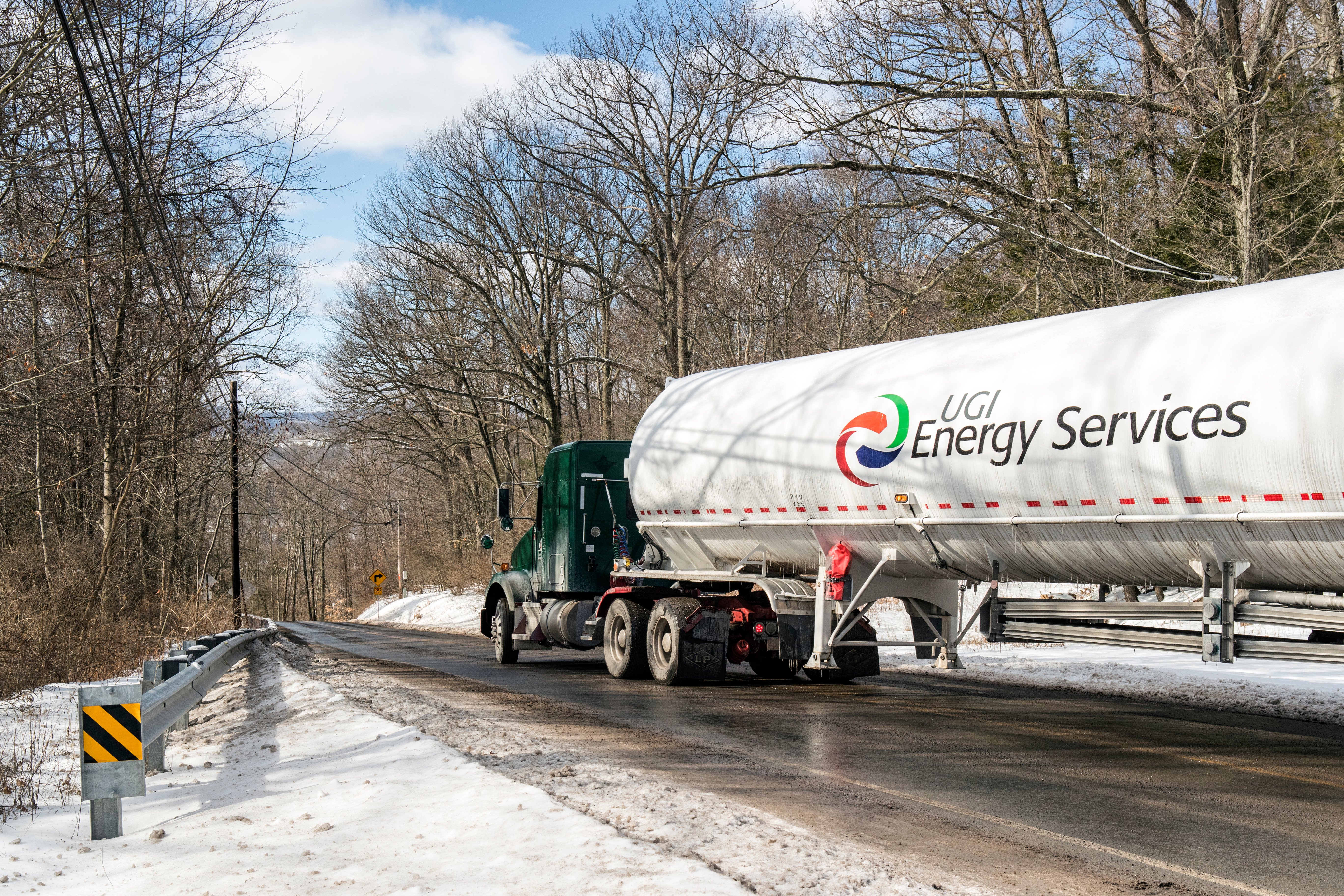 UGI Energy Services is also committed to investing in renewable energy options for you and your business as we strive for a cleaner, greener future. Our current renewable offerings include renewable natural gas (RNG), solar power, and landfill gas to power options. Our representatives can provide you with an overview and help you find the solutions that best fit your business and help you meet your Environmental, Social and Governance (ESG) goals.
Did you know energy is one of the top five expenses for a company? That means it is critical to get an energy check-up from a trusted source. As your energy provider, we want to cut through the noise of our competitors. Energy can be complicated and we're here to give you the straightforward facts so you can make the best purchasing decisions for your business. As an energy consumer, you have options available to you through Energy Choice. We have been in the Energy Choice business for over 20 years, allowing us to expertly navigate the world of energy deregulation. Let us be your guide through what can be a confusing process.
Energy consultants and brokers come to us to buy your energy. Cut out the middleman - and the added expense - by purchasing your energy directly from UGIES. Cut through the noise by getting your information directly from the source. We can provide you with an energy quote at no cost, with no obligation, and will educate your buyers to make an informed decision.
We are serving our New Hampshire customers through two utilities, Liberty and Unitil. Included below is a list of communities served by these utilities.
Communities Served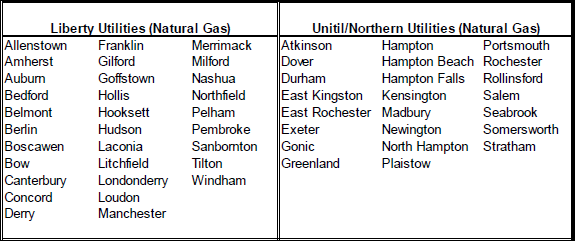 Contact Scott and Wanda today to schedule your 7-Minute Consultation or Request your free Energy Quote. And, don't forget to visit our website at www.ugies.com.
Scott Rosselli (srosselli@ugies.com)
Wanda Miller (wmiller@ugies.com)