We are proud of each of our employee teams and love the opportunity to highlight our departments. This week (February 20-26th) is EWeek, or Engineers Week, which was founded by the NSPE (National Society of Professional Engineers) in 1951. Our Engineering team is an integral piece of the UGIES puzzle and contributes to the overall success of our company.
According to the NSPE, "EWeek is dedicated to ensuring a diverse and well-educated future engineering workforce by increasing understanding of and interest in engineering and technology careers. Today, EWeek is a formal coalition of more than 70 engineering, education, and cultural societies, and more than 50 corporations and government agencies. Dedicated to raising public awareness of engineers' positive contributions to quality of life, EWeek promotes recognition among parents, teachers, and students. It also demonstrates the importance of a technical education and a high level of math, science, and technology literacy, and motivates youth, to pursue engineering careers in order to provide a diverse and vigorous engineering workforce. Each year, EWeek reaches thousands of schools, businesses, and community groups across the U.S."
In honor of Engineers Week, we asked our Engineering team to share a little bit about what they do and how they make a difference.
What does the Engineering team do at UGIES?
"The UGIES Engineering team is responsible for designing and supporting our diverse assets, including pipelines and pipeline facilities, LNG plants, propane facilities, and electric generation facilities. UGIES Engineers support the entire lifecycle of these assets and ensure they are built and operated safely, compliantly, and efficiently." - Jeremy Kuhn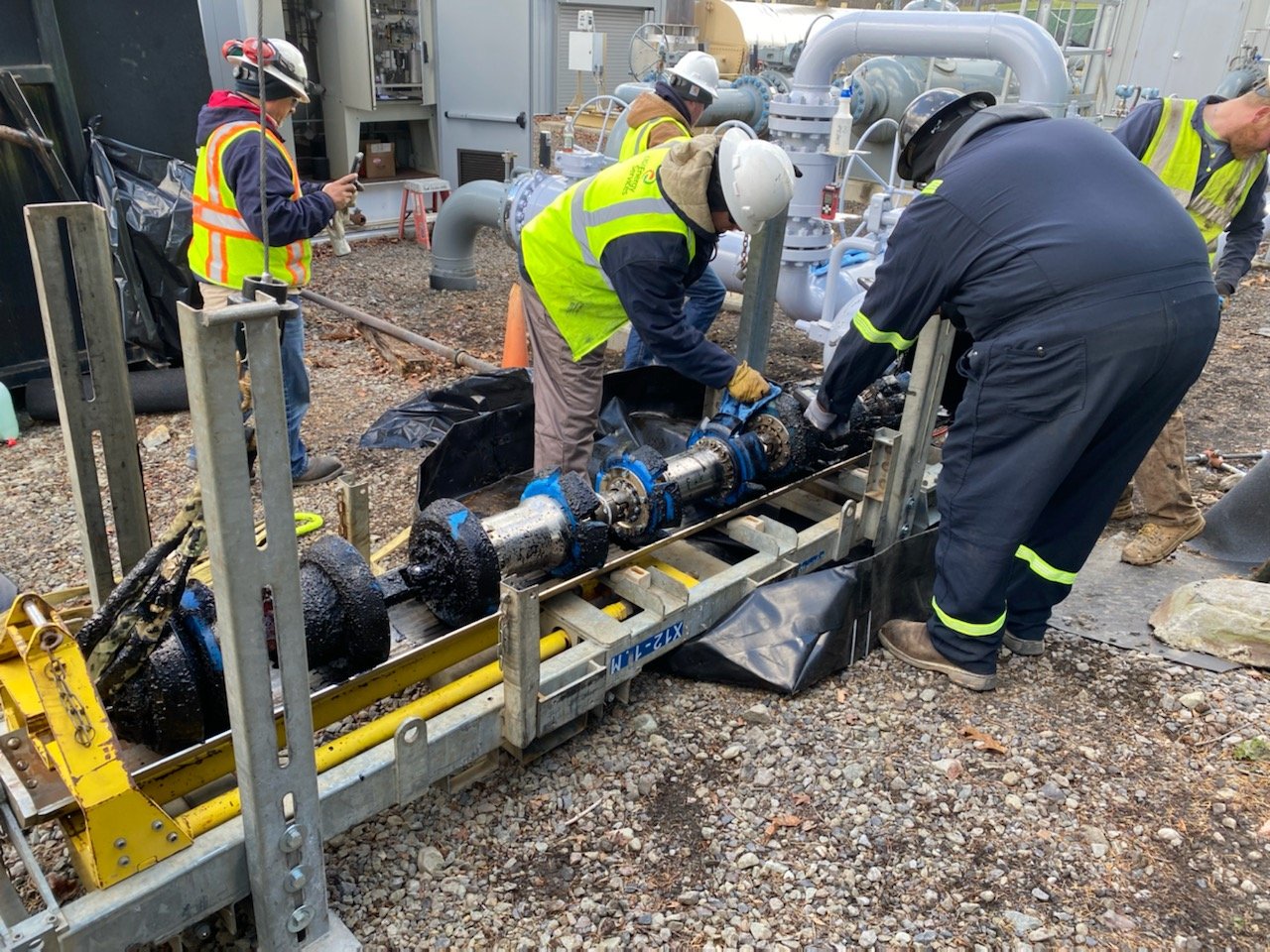 Inline inspection of a UGI Energy Services Pipeline.
What projects are you working on currently?
"UGIES Engineers are currently working on compressor station expansions, a new LNG facility, renewable natural gas processing plants and pipelines, and improving our pipeline safety through our Pipeline Safety Management System." - Jeremy Kuhn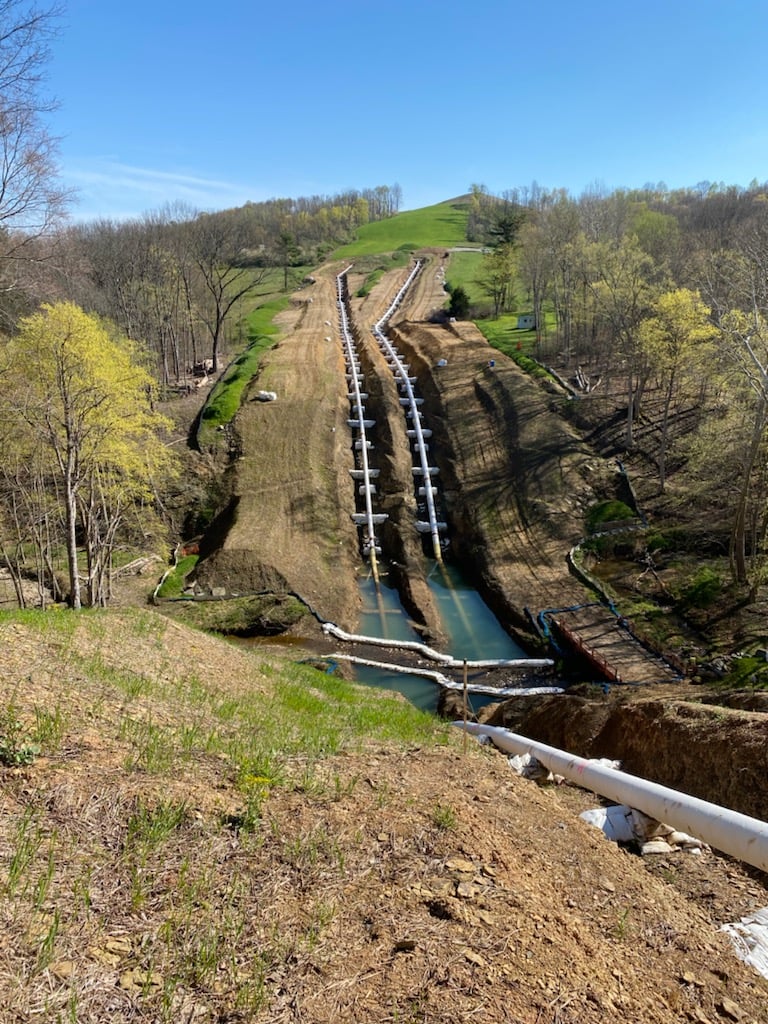 Pipeline maintenance work in West Virginia.
How does the Engineering team fit into the big picture at UGIES?
"The UGIES Engineering team plays a critical role in the expansion and maintenance of our asset base. All new facilities and acquisitions go through the Engineering team to design them or evaluate how they'll fit into our operations. The Engineering team then supports Operations by monitoring the integrity of our asset base and providing support for any technical issues that arise." – Jeremy Kuhn
How long have you been in the field and with UGIES?
"I began my career with UGI Utility, 10 years ago, right out of college. For the past 8 years I've held various Engineering and Operations roles at UGIES." - Jeremy Kuhn
"I began my career with UGIES 9 years ago as a summer intern and was hired full time right out of college. I've worked in both Capital Project and Operations Engineering roles." - Rena Heim
"I began my career as an Engineer in the Nuclear Power industry 9 years ago out of college. I've been with UGIES for the past 2 years in Operations Support and Compliance Engineering roles." - Alex Bohr
"I began my career in the field of Engineering 26 years ago. I initially started out in Design working for a third party consultant and eventually went back to school to complete my Engineering degree. For the past 6 years I have held various roles at UGIES, most specifically within the Engineering group working on Pipeline Capital and Operation projects." - Jason Doersom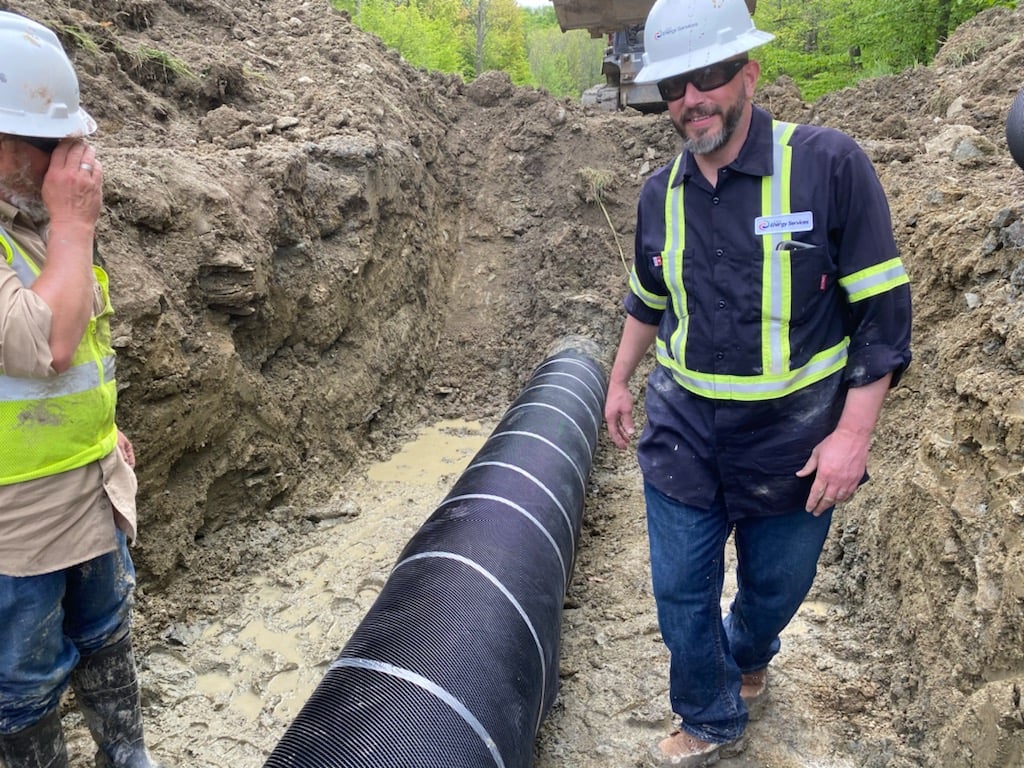 Jason Doersom, Principal Pipeline Engineer, assisting with a pipeline integrity investigation.
What is your role and what are your responsibilities?
"As part of the Pipeline Engineering Team at UGIES, we're responsible for designing and supporting nearly 500 miles of pipelines across Pennsylvania, Ohio, and West Virginia. This includes tasks such as routing of new pipelines, development of standard operating procedures, and overseeing complex inspections that evaluate the integrity of the pipelines." - Jeremy Kuhn
"My role as Compliance Engineer at UGIES is to ensure that our assets are designed, constructed, operated, and maintained according to multiple regulatory codes and standards. This includes representing the company during audits carried out by regulatory bodies." - Alex Bohr
What is something people may not know about what you do?
"Most people view engineers as working in the office on computers. At UGIES that certainly isn't the case. Engineers have the opportunity to work hands on in the field and to help with running our facilities." - Jeremy Kuhn
What do you enjoy about the field?
"What I find most enjoyable about the field of Engineering, especially at UGIES, is that you are always doing something new and exciting. Not only are we involved in the design and execution of new projects, but we get to witness those projects come to life by experiencing the construction in the field. There is nothing more rewarding then seeing what you've worked on come to fruition." - Jason Doersom
What has been your biggest accomplishment in the field?
"The Sunbury Pipeline was the biggest project I worked on as a Design Engineer. Now working in Pipeline Integrity, I can ensure the pipeline is a mainstay in Central PA for years to come." - Rena Heim
How do you contribute to the big picture at UGIES?
"I contribute to the big picture at UGIES by aiding in the design and construction of Capital and Operational assets, providing assistance to Pipeline Operations to ensure the integrity of these systems are upkept and in working order." - Jason Doersom
Thank you to our Engineering team for giving us a closer look at what it means to be an Engineer. Wishing all professionals in the field a productive week celebrating your skills and achievements.
To learn more, visit our website at www.ugies.com