Renewable offerings - whether in the form of Renewable Natural Gas (RNG), Renewable Energy Credits (RECs), Carbon Offsets, or Customized Combined Products for a Greener Energy Portfolio - continue to be an exciting topic of discussion within our organization and among our customers.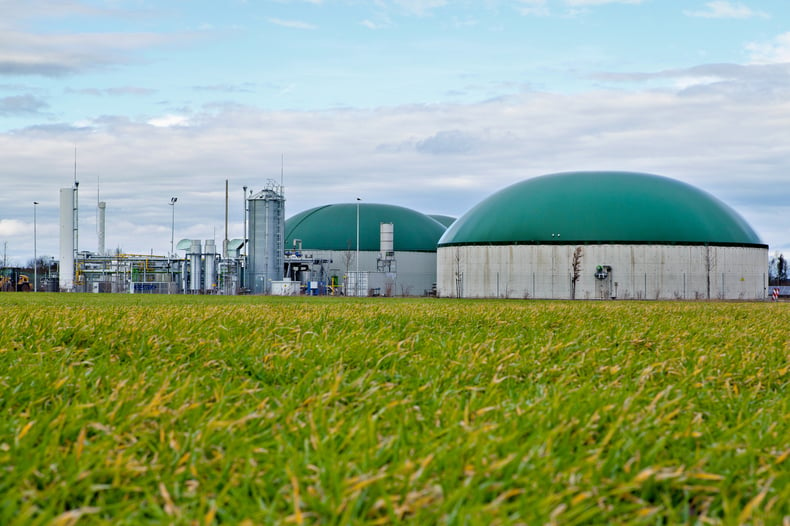 Whether you are a seasoned professional in the world of renewables or just looking to get a little more information, we hope to be your main resource. In this "Sustainability Series," we will look to provide you with some details about Renewables, starting with a Q&A and followed up with additional information in subsequent posts.
In this article, UGI Energy Services' Senior Manager of Business Development and leader in many of our Renewables efforts, John Cook, will provide us with the answers to our Renewables questions.
What renewable options does UGI Energy Services ("UGIES") offer?
UGIES markets renewable natural gas ("RNG") for purchase and used for transportation fuel in compressed natural gas ("CNG") and liquefied natural gas ("LNG") vehicles. We also offer RNG for purchase by customers who wish to displace their traditional natural gas consumption. We also offer wind and solar Renewable Energy Credits ("RECs") and Carbon Offset products to our customers.
How is renewable energy different than other offerings?
UGIES provides renewable energy purchasing options for products that, when consumed, require no conversion of existing equipment; you consume renewable energy the same way you would a non-renewable molecule. Renewable energy is different because of where it comes from:
RNG comes from dairy farms, landfills, or wastewater treatment plants

Renewable electricity comes from wind farms or solar panels
What kinds of customers can benefit the most from these renewable options?
We understand that each customer has specific purchasing requirements and unique carbon or emission-reduction goals. As a result, we have customizable renewable marketing options to fit portfolios from the largest international corporations to small locally owned business. We are committed to finding a renewable purchasing program that fits each customer's specific needs.
What are the current renewable projects in which UGIES is involved?
UGIES is involved with RNG production facilities in Pennsylvania, Idaho, South Dakota, New York, and Ohio. We are also involved with solar facilities in Pennsylvania, New Jersey, and Maryland.
What do you see in the short-term outlook for renewables? Long term?
In the short-term, we expect to see the continued development of renewable energy producing projects and the growth of purchasers across the United States.
In the long-term, we anticipate a balancing of renewables to non-renewable production and consumption.
How can customers learn more about our renewable offerings?
If you are a current customer, please reach out to your Account Representative. If you are a new customer you can reach us through our UGIES website, Request a Quote function or through our RNG specific inquiry.
For more information, check out the Renewables section of our website.