At UGIES, we serve a variety of businesses of all different types and sizes and we value our small business customers. During the first week of May (May 1st – 7th), we honor Small Business Week. During this week, entrepreneurs and small business owners are recognized and celebrated for their accomplishments. According to the Small Business Association, a small business is a firm having fewer than 500 employees. A recent SBA statistic from 2021 shows that there are approximately 32 million small businesses in the US which account for 99.9 percent of all US businesses. With this information, it is clear that small businesses make up a very large part of the businesses we frequent and serve.
Since 1963, National Small Business Week has recognized and supported the impact that entrepreneurs and small business owners make to our society. Over half of Americans either work for or own a small business. These businesses also account for approximately two-thirds of new jobs each year.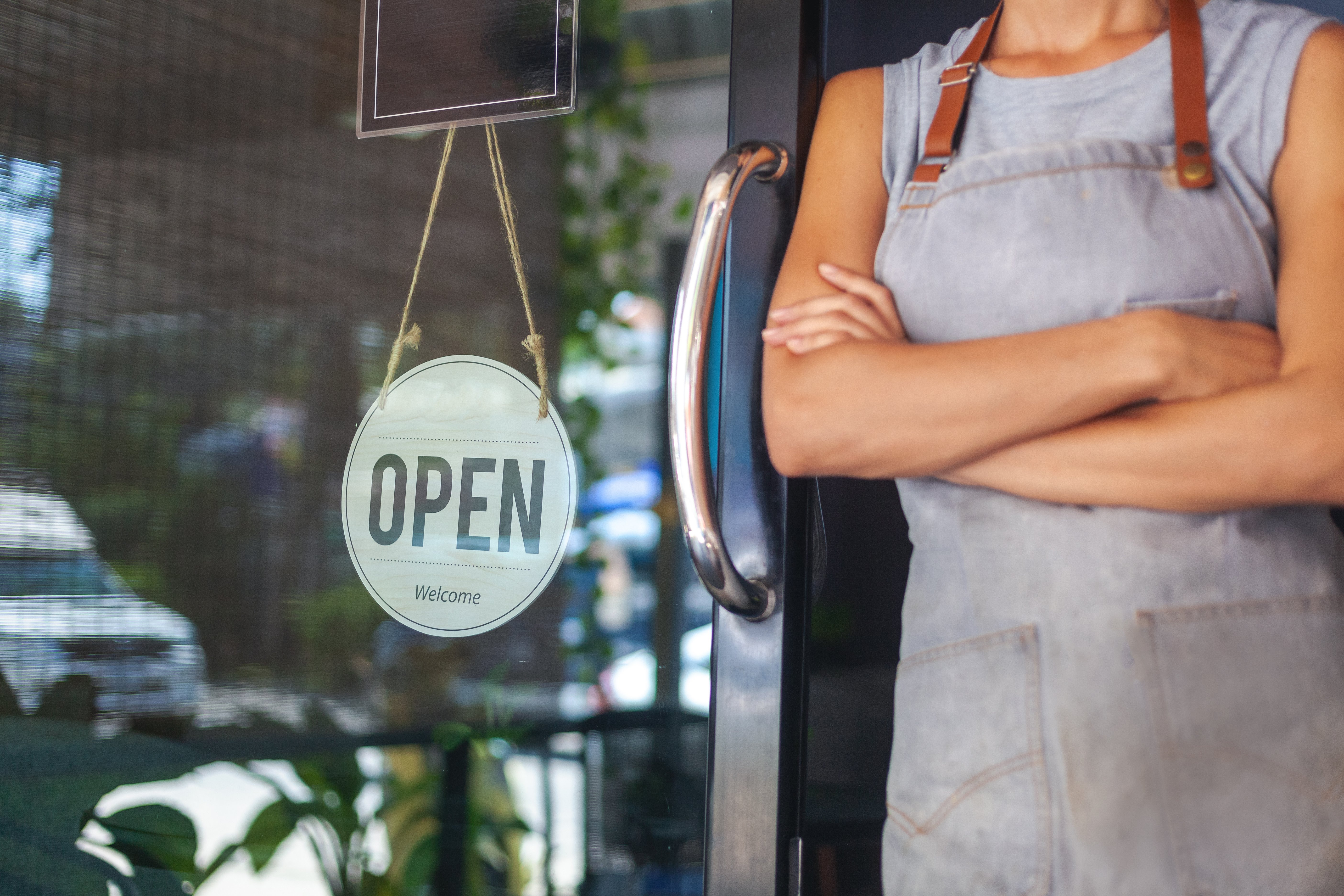 Small businesses make up a significant portion of many different types of industries. Some examples include bakeries, hair salons, travel services, daycares, restaurants, and the list continues. There are five different types of small business structures; these are Corporations, Sole Proprietorships, Limited Liability Corporations, S-Corporations, and Cooperatives. The structure of a small business will define how different aspects of a business are managed including ownership, finances, and liabilities. Small businesses can fall under any of the traditional types of e-commerce business models, which are B2C or Business to Consumer, B2B or Business to Business, C2B or Consumer to Business, or C2C or Consumer to Consumer. Defining your e-commerce model can be extremely helpful when determining your strategy and target market.
According to a Forbes article titled, "Five Growth Strategies for Small-Business Owners", there are five key strategies that can help your small business reach its full potential. These are to increase your market penetration or increase the sales in your current market, consider alternative channels for selling your product, focus on market segmentation which allows you to better identify your target audience, foster the right partnerships that prove sensible for your business, and don't overlook your existing customers.
At UGI Energy Services, we can help small businesses by evaluating their energy usage and guiding them to make the best energy purchasing decisions. The National Federation of Independent Business states, "According to NFIB's Energy Consumption poll, energy costs are one of the top three business expenses in 35% of small businesses. Small companies use energy for several business-essential purposes. The primary energy cost: For 38% of small firms is operating vehicles, For one-third of small firms is heating and/or cooling, and For one-fifth of small firms is operating equipment." Small businesses can often benefit from locking in energy rates for cost savings and better budgeting practices. The amount of savings for businesses will depend on a few factors including energy consumption and usage profile; however, there are savings for all business types large and small.
It is almost always beneficial for any type of business to purchase their natural gas and/or electricity from a trusted energy supplier. Smaller businesses like retail shops, laundromats, and restaurants can put a good amount of money back into their pockets by switching their energy provider. It is typically of high importance for smaller, family businesses, to lock in a price for an extended period. Knowing that increasing energy costs could put a business at risk, locking in a low energy rate is an important step in projecting their future earnings.
To learn more about how UGI Energy Services can help your small business, Schedule a 7-Minute Consultation with one of our trusted sales reps at https://ugies.com/schedule-a-7-minute-consultation/ or Request a Quote at https://ugies.com/contact-ugies/request-a-quote/.
We thank all of our small business customers for their support and wish them a productive National Small Business Week. For more information, check out the SBA's website at https://www.sba.gov/national-small-business-week.