It is Engineer's week! Every year, February 19-25th, engineers all over the world are celebrated. This special week is devoted to celebrating how engineers make a difference in our world, adding a voice to the conversation about the need for engineers, technicians and technologists, and engaging students in the world of engineering.
"Founded by NSPE in 1951, Engineer's Week (EWeek) is dedicated to ensuring a diverse and well-educated future engineering workforce by increasing understanding of and interest in engineering and technology careers. Today, this is a formal coalition of more than 70 engineering, education, and cultural societies, and more than 50 corporations and government agencies. Dedicated to raising public awareness of engineers' positive contributions to quality of life, EWeek promotes recognition among parents, teachers, and students of the importance of a technical education and a high level of math, science, and technology literacy, and motivates youth, to pursue engineering careers in order to provide a diverse and vigorous engineering workforce. Each year, EWeek reaches thousands of schools, businesses, and community groups across the U.S." (https://www.nspe.org/resources/partners-and-state-societies/engineers-week)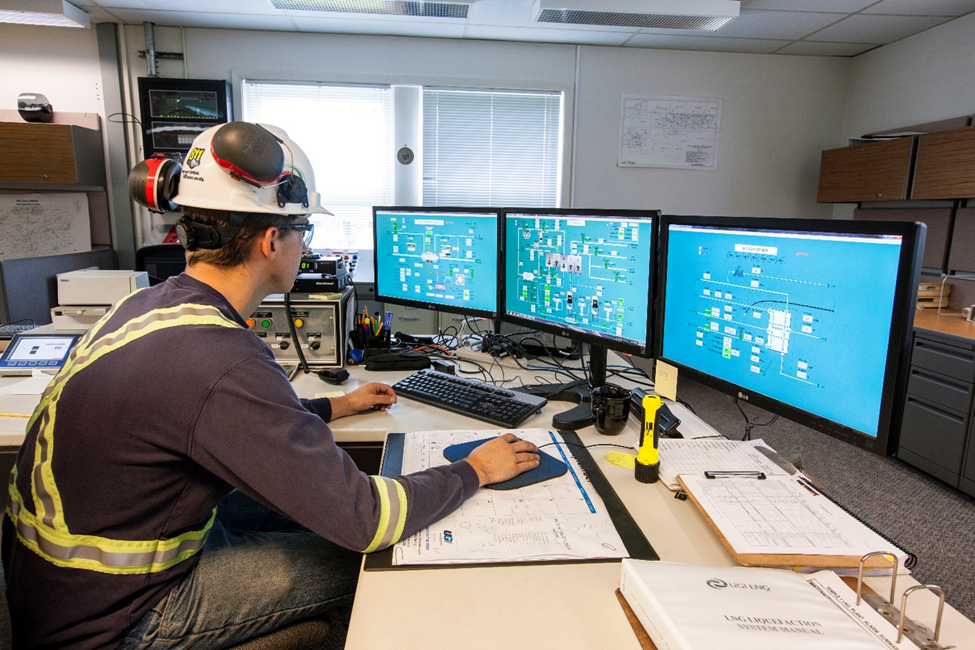 Without engineers, UGI Energy Services would not be as successful as it is today. They play a vital role in how we do business. We have engineers within multiple roles and departments, so the qualifications of this role are far and wide. We took the time to ask a few engineers at UGI Energy Services what it means to have this job title, as well as what their favorite part of their job is. Here are their answers:

Joel Russel | Senior Manager Midstream Engineering
While in college, an older professor told me that an engineer, "solves technical problems while optimizing the consumption of resources." That sounded pretty esoteric at the time, but perfectly describes what the engineers at UGIES do. For any given problem constraints like schedule, budget, operations, design limitations, etc., dictate how we generate and execute technical solutions…and it's never the same from one project or situation to the next! It can be a daunting challenge, but thankfully, we have the most valuable resource of all: a great team. The entire technical staff (Construction Management, Project Management, Operations and Engineering) works really hard to make sure every project we undertake, and every facility we operate, is safe and effective. That team makes the engineer's responsibility of optimized problem solving a whole lot easier.

Brian Heintzelman | Director of Engineering
I became an engineer to make a difference in the world by solving energy problems. Working for UGI Energy Services has given me the opportunity to do just that, and more specifically in the region where I grew up. It is incredibly rewarding to know that I am making a difference for the energy needs of my community. As my career has progressed, I have moved on from designing energy projects to managing those that design them. The greatest joy I get from leading the Engineering team at UGI Energy Services is watching our young, very talented engineers develop into technical leaders, while utilizing their skillsets and creativity to design modern energy solutions. I am always impressed by the work of our team and truly believe that our engineers are some of the best in the industry."

Jeff Malosiecki | Facilities Project Manager
Engineering is a difficult but rewarding profession. My favorite part of engineering is seeing something go from a concept, to a drawing set, to a physical item that adds value. It is an amazing process to see ideas materialize and to have created something.

Derek Schoiack | Engineering Manager Gas Processing & Peaking
As an engineer, there is an implied obligation to share our knowledge and perspective of the world with others. It is through this sharing and educating that we are able to understand the diversity of people required to advance and improve the systems that impact our everyday life. This is the best part of being an engineer, being able to communicate about these systems in way that allows others to participate in this improvement process.