With the winter season quickly approaching, energy supplier UGI Energy Services is starting to see an influx of questions related to the uncertainty of energy costs during the upcoming winter. While the weather and the energy market can certainly be volatile at times, there are many things that businesses can do to mitigate the risks associated with their natural gas and electricity costs.
We sat down with Mike Trymbiski, UGIES Regional Sales Manager, to ask some of the most frequently asked questions. These answers should help give local businesses a better understanding of how they can keep high energy costs – if not the cold weather – at bay.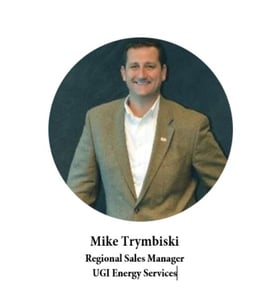 Q: What types of businesses can benefit by shopping for their energy provider?
Mike Tyrmbiski: Almost every type of business can benefit by purchasing their natural gas and/or electricity from an energy supplier. While the amount of savings will differ based on your specific energy consumption and usage profile, there are significant savings to be had for all. At UGI Energy Services, we have helped to save hundreds of thousands of dollars for businesses including large companies like battery, steel and other manufacturing facilities, and commercial businesses like hospitals, hotels, and commercial office facilities.
But even smaller businesses like retail shops, restaurants, and laundromats can put a good chunk of change back into their pockets by switching their energy provider. Perhaps even more important to these smaller, family businesses, though, is the surety of locking in a price for an extended period of time. These are the type of companies that know that sky-rocketing energy prices could very well put their business at risk, so locking in a low energy rate is a critical step in protecting their future earnings.
Q: When is the best time of year to purchase natural gas or electricity?
Mike Tyrmbiski: The answer to this question is the dreaded "it depends". The size of your business, your energy usage patterns and budgetary needs all play a role in determining your best purchasing strategy. For example, a commercial office facility that only uses natural gas in the cold winter months for heating should probably be purchasing at a different time, and in a different manner, than a large industrial facility that primarily uses natural gas in their manufacturing process.
Even two restaurants located right next door to each other may be very unique. Maybe one cooks with natural gas while the other uses propane, or one heats with electric while the other uses gas. One may have a large open dining space while the other offers several smaller seating areas. These two businesses would likely have a very different energy purchasing strategy if they are doing it correctly.
Q: What is the biggest mistake that you see in the way local companies purchase their energy?
Mike Tyrmbiski: The biggest mistake we often see is that companies, trying to be diligent in finding the best prices, will use an RFP (Request for Proposal) process at a set time of the year every year or two. The idea here is that the company will request a price from several different suppliers, and will compare prices to choose the cheapest. Often times a company will even engage an energy agent to assist in this process. However, there are a few major flaws with this strategy.
The biggest problem with this strategy is that these companies are only getting the best fixed price on that particular day. While Supplier A may have a better price today, that customer may have saved significantly more by purchasing a month or two earlier, or later, when the energy market prices were lower.
Had that customer been working directly with a reputable energy supplier, their dedicated representative may have advised them as to a better time to buy or a better way to buy. For instance, it may be beneficial to layer in purchases, similar to a dollar-cost averaging hedge approach, since calling the bottom is near impossible. We often find that businesses benefit greatly by purchasing just a portion of their energy now, and waiting for certain conditions to be met in the market before purchasing the rest. When using the RFP process, a company cannot take advantage of these value-added purchasing options.
This is not to say that the RFP process cannot work for some companies. This may be the easiest process for a company that does not have an employee dedicated to energy purchases, or a company that will need to have an energy budget in place for the upcoming fiscal year. Just realize that by using the RFP process, the company is less likely to see substantial savings, and may even pay a higher energy cost for the convenience associated with the RFP process.
Q: What options are there for purchasing my energy?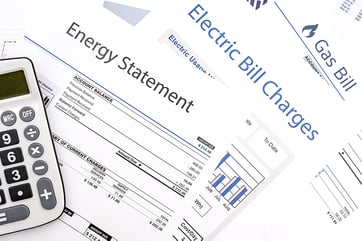 Mike Tyrmbiski: As we suggested above, there are numerous ways in which to purchase your energy. Businesses are usually most familiar with what we call a "Fixed Price - Full Requirements" option, in which the supplier agrees to supply you with all of your energy needs at a specific, locked-in price. This option eliminates all risk associated with fluctuations in the energy market for the specified time period (the "fixed price" portion), and the risk associated with using more or less energy than anticipated (the "full requirements" portion). The downside of this type of purchase is that, should energy prices drop, the customer would not be able to take advantage of those lower prices. In addition, there is a premium associated with this service.
On the opposite end of the spectrum is what we call "Incremental" or "Market Pricing", whereby your business would be billed at whatever the market price is for a given month. Because it can be risky, we rarely recommend that a business go with 100% Incremental pricing.
Often the best bet for a company is some hybrid or combination of the two. You may be able to get a better rate if you lock in a portion of your energy purchase now, say 50%, at a given rate. You could then opt to purchase another 20% or 50% later, if market conditions are favorable. You could do this to meet all of your expected usage, or you could opt to leave some of your energy needs at market rates. In working with a qualified energy supplier, you would have one-on-one access to a dedicated representative, whose fulltime job is helping businesses to make informed decisions like this.
Another factor to consider is whether or not your energy usage is stable and you can predict your upcoming energy needs. For example, a manufacturing facility that does not predict adding any new operations could be relatively sure of how much natural gas or electricity they will need. In this case, they may not need a "full requirements" pricing product. On the other hand, a newer business, or one who's energy needs are largely based on heating needs, (and thus, the unpredictable weather) would certainly benefit by the risk-mitigation that comes with purchasing all of their energy needs at a fixed rate.
One more thing to consider is purchasing the components of your energy separately. Most businesses, especially those using the RFP process, don't realize that your energy "price" is actually a combination of several factors. Often times companies can see significant savings by purchasing the "Commodity" (the natural gas itself) separately from the "Basis", which is generally the cost associated with transporting the natural gas through the pipeline. Because the market rate for these two components are separate and fluctuate independently, you can see significant savings if you have expert guidance as to when to purchase each component.
One last thing to consider is the length of time to which you commit. Often times lower rates can be obtained if you are willing to purchase your energy for a shorter or longer time frame. If we change the period of a purchase, say changing a 24-month price to a 12-month or 36-month price, we can often obtain better rates. The ideal time for which to purchase will differ from month to month, and customer to customer, depending on your unique needs. A qualified energy supplier should always be on the lookout for additional savings and risk-mitigation by evaluating all of these options.
Q: Should I work through an "energy consultant", "agent", or "broker"?
Mike Tyrmbiski: In deciding whether or not to use an agent, broker or consultant, businesses must consider the costs associated with doing so. Claims from energy brokers that their services "are at no cost" are simply not true. Energy brokers always add a fee, which is an upcharge or premium added to the energy supplier's price. Some energy consulting firms charge these fees directly to the business, in which case the cost is very transparent. But if an energy broker states that their fee is charged to the energy supplier, realize that it will be passed through to the business in the form of a higher energy rate. For this reason, the business should request that the broker divulge the fee. Some of these companies or individuals may provide value-added services for which the business may decide that the additional cost is justified. Businesses just should keep in mind the contract law principle of "caveat emptor" ("buyer beware"), when deciding to use an energy broker.
Q: If we choose a third party to deliver our company's energy, will the quality be the same? Will our local utility still provide services?
Mike Tyrmbiski: Yes, the natural gas or electricity is of exactly the same quality – delivered directly to your property through the same reliable pipelines or wires. When you switch your energy provider, the only thing that will change is the contracted rate you pay for your energy usage.
Your public utility will continue to provide metering and safety services. Your utility – UGI (natural gas), Met Ed or PPL (electric) here in the Berks County area - owns the pipes or wires and distribution system that bring the energy to your facility. They get paid a fee to deliver the gas or electricity to your meter. You will continue to pay this fee to your utility.
Q: What should we look for when choosing an energy supplier?
Mike Tyrmbiski: As discussed above, there are many different options that should be considered when making your company's energy purchases. A qualified energy supplier will offer all of these options and should provide you with a dedicated representative to help you evaluate them according to your company's own unique needs.
You should also make sure that you are not working with a fly-by-night company that will not be around through the end of your contract. We've seen many companies come and go in this industry, and you do not want to be left in the dark if your energy supplier turns out to be one of them. Look for a company that has been around for a while, preferably for a decade or more. Energy deregulation (the ability to "shop" for your energy provider) started in Pennsylvania in the 1990's. If your energy supplier has been around since then, chances are that they are a stable company with years of expertise.
In addition to having been in business for a while, you should look for a supplier that has been in your local market for a while. If the business has just recently moved into Pennsylvania, chances are that they do not know the local utility's systems too well. An energy supplier with expertise on your local utility's system will be able to add more value by knowing the "tariff" (the State-approved rules by which the utility and suppliers operate), which will keep you from incurring penalties related to under- or over-deliveries of energy. They may even be able to help you find ways to save money on your utility distribution charges.
You should also look for a company that specializes in deregulated energy sales. While many companies tout being in the energy supply business, often times that segment of their business is not core to its operations. You want a company whose core business is energy supply. Energy assets like natural gas storage, electricity generation, and infrastructure not only provide stability in your energy supplier, but they may also allow the company to more cost effectively manage your energy purchases.
Overall, look for a company that has the complete package - reliable, stable, reputable, and with a strong asset base, so that you can enjoy the benefits of a one-to-one relationship for years to come.