Peace of mind for your business is extremely important – especially during a time of such uncertainty in our nation. The first step to create a healthy business environment – is to have a well-maintained HVAC system.
Ultraviolet light is a technology that destroys viruses and bacteria in the area, and is a great way to have healthy air in your business. It is a well-studied, dependable, efficient, environmentally-friendly and chemical-free way to prevent microorganisms from replicating in any environment.
Here's how your HVAC system can be a strong line of defense for you and your company during the pandemic and beyond: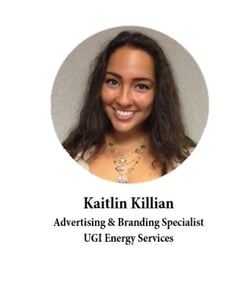 Air purification (with a focus on UV lights to kill any bacteria and viruses) proves to be extremely important. With a good air cleaner and humidifier, your business can be ensured safe and clean air which prevents the growth of viruses.
Low temperatures as well as a low humidity of 30% seem to enable viruses to survive for long periods on surfaces and in the air. If you alter the temperature and the humidity, you can prevent this from happening and stopping the transmission of viruses from human to human. Since it is not always realistic to raise the temperature of your business because you want to keep it comfortable – air humidification and purification is the answer. It provides a more efficient way of cleaning the airways and enhances a person's respiratory tract's defenses and immune defenses. To be sure employees and customers can breathe easier within your business – set the humidity to 45%.
There are whole-facility air treatment systems such as APCO and REME HALO that you can have installed by a certified HVAC company.


The APCO features a unique combination of UV-C light and activated carbon, which achieves a high amount of microbial and odor reduction without producing any harmful ozone. It detoxes the air as your HVAC system circulates it.
REME HALO is an in-duct air purifier which purifies every cubic inch of air that your central heating and air conditioning system reaches. It has been tested to kill airborne and surface bacteria and viruses as well as common allergy triggers.

Other ways to keep your indoor air healthy include keeping your business clean and aired, keeping the greenery outdoors, and changing your filters regularly.