UGI Energy Services' employees recently joined the Emerging Leaders United team of the United Way of Berks County to collect an assortment of primary and preventative care supplies for Tower Health's Street Medicine Program. Organized by fellow employee and ELU cabinet member, Heather Ayala, this collection of items will be used to help individuals in the areas around our corporate headquarters in Reading, PA.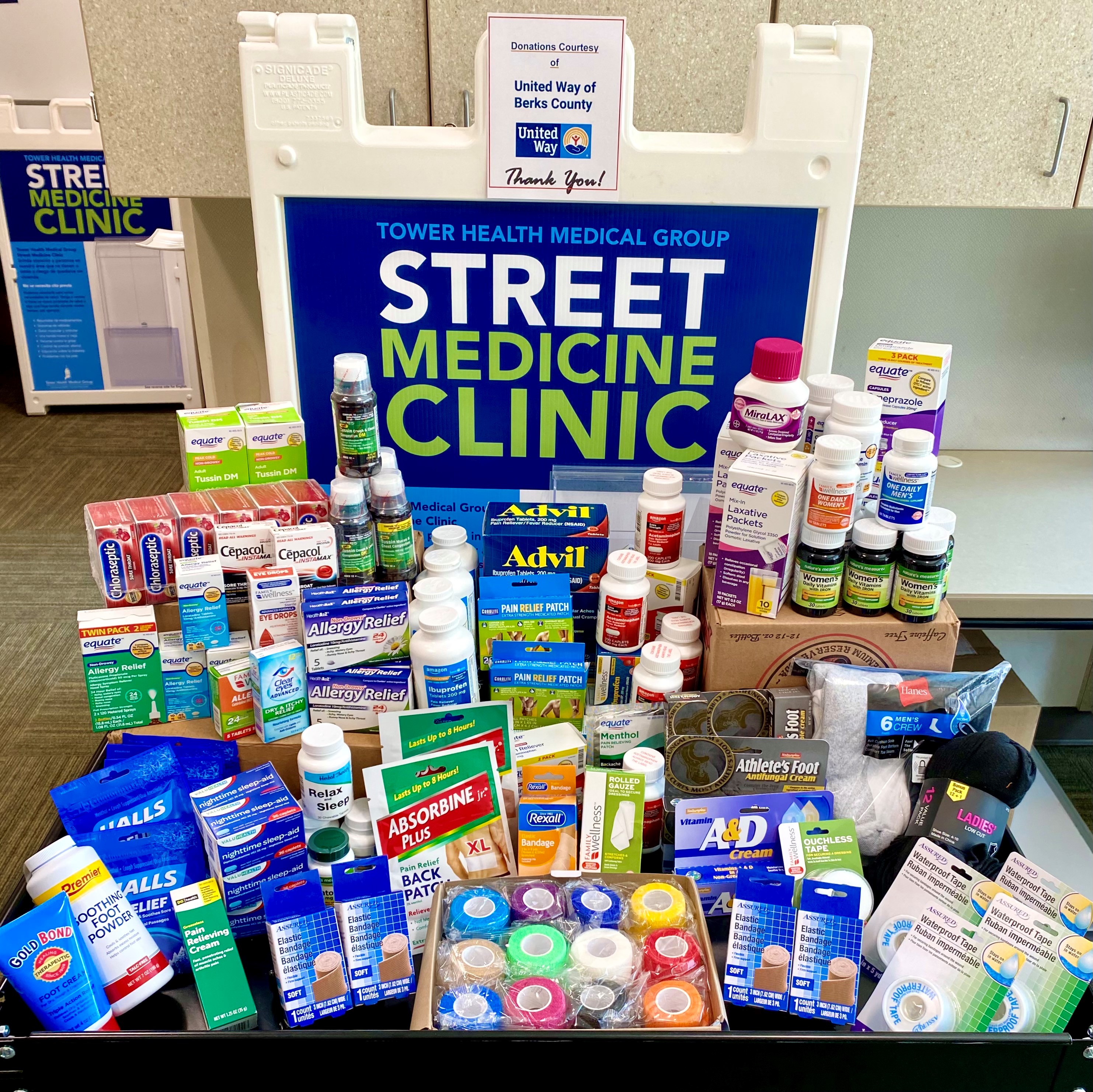 We applaud the great work that the Tower Health's Reading Hospital is doing to reach our community's most vulnerable residents – individuals experiencing homelessness. The Street Medicine program uses a team approach to deliver primary and preventative care for the unsheltered homeless, those living in homeless shelters and for those at high risk of being homeless, which equates to 1200 patients in the greater Reading, PA area annually.
To provide care for this population, physician volunteers visit the Salvation Army, Safe Berks, Opportunity House and other agencies providing safety net services, while carrying a backpack weighing approximately 50 pounds of supplies. The program goal is to replicate what a person might find in a brick and mortar primary care practice, with physicians providing immediate treatment in most cases and prescribing medication when needed.
The Street Medicine program began in 2016 and its reach has grown substantially over the last 5 years. In April, the Reading Hospital Foundation received an Impact Grant from the United Way of Berks County to help fund the Street Medicine program. With the funds, the Street Medicine program can begin to offer telemedicine services for patients and hire a Clinical Director and RN Case Manager to grow and enhance the program.
With the help of this program, individuals are getting the proper medical care and direction they need. The team at the Reading Hospital is doing this by addressing the challenges some of the patients face including housing instability, health-related legal issues, transportation and food insecurity. The Reading Hospital has reported the following stats and these numbers continue to increase.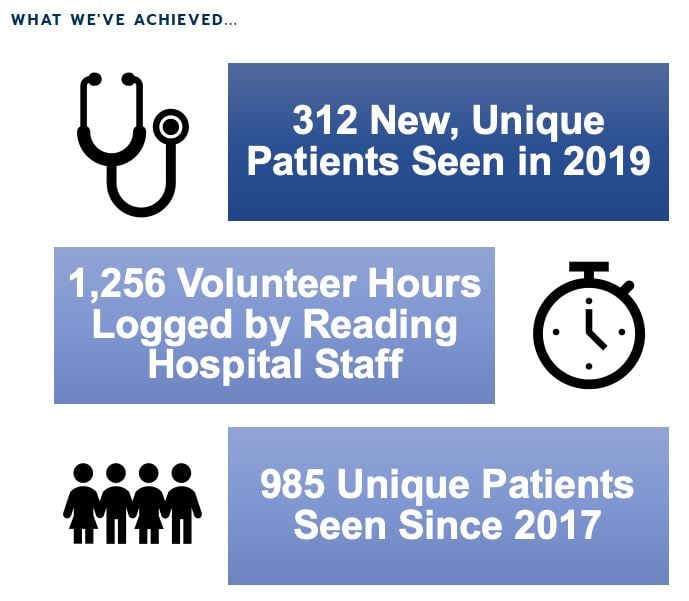 It is efforts like the Street Medicine program that are lifting our community and offering resources that otherwise may not be available to some people. We feel fortunate to support such an impactful program and continue to see the ways they are helping our community.
To learn more about the Street Medicine program and how you can help, visit https://towerhealth.org/articles/donating-reading-hospitals-street-medicine-program.