While we daydream about our fantastic Thanksgiving dinners, and lament how fast turkey day has come and gone, it's time to change gears because another holiday is on its way!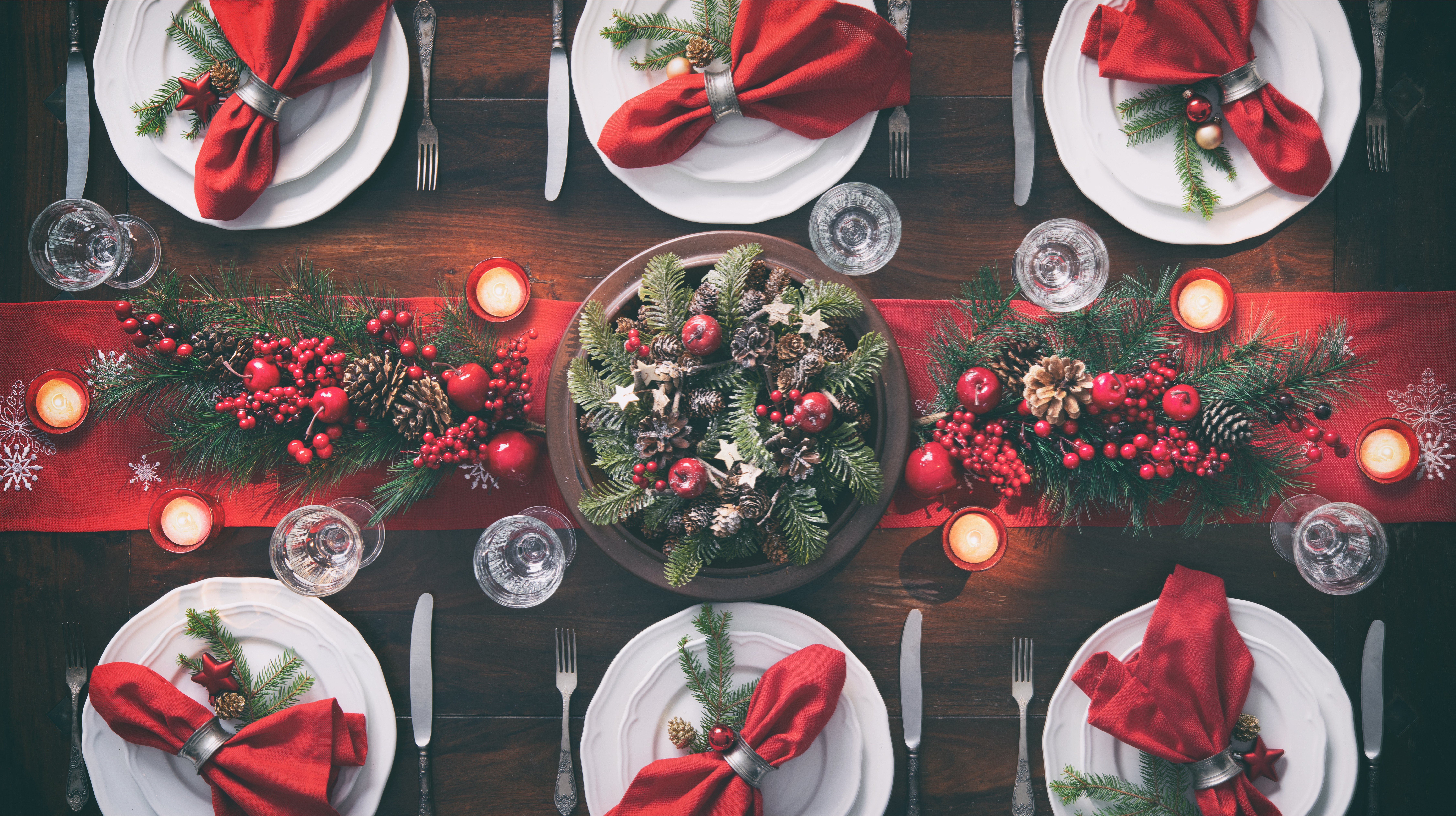 Garland, reindeer, aisles of your favorite stores lined with holiday décor; the festive spirit of the holidays surrounds us everywhere! The holidays are synonymous with cooking, entertaining, shopping, and traveling—all of which can be done with energy efficiency and sustainability in mind. Believe it or not, acting sustainably takes very minimal effort. In fact, often a simple change in mindset is all it takes to act in a more conscious manner.
Many of the following tips will make your life easier and who doesn't need a little help around this busy time of year? We have a few pieces of advice that can make entertaining and celebrating the holidays sustainably a breeze. Stay tuned for some tips to get you prepared for the season!
Think Ahead for How Much You Cook
Cooking embodies the essence of the holidays. There is nothing like the smell of fresh baked cookies or all the fixings for a holiday meal. However, we all know that cooking for a large group can expend a lot of energy, money, and time so it's important to take some key steps prior to your meal to prevent waste.
Try to get an accurate guest count. If you know you will be sending leftovers with your guests or keeping some for your family, account for how much food you may need but try not to over buy.
If you have energy efficient appliances or can utilize items like crockpots, even better! While it is important to check your dishes as they are cooking, try to minimize the amount of times you open and close your appliances. Ovens often have lights which allow you to check on the progress without opening the door. This will keep the heat where it needs to be and prevent your kitchen gear from working overtime.
Use Real Dishes and Reusable Containers for Leftovers
This is the time to break out the fine dinnerware—or anything that's washable!
Eliminating the use of paper products is not only beneficial for the environment but also gives you a chance to use some of the dinnerware you may not utilize every day.
And for leftovers? Reusable containers are the way to go! Ask your guests to bring containers if you know they'll be leaving with leftovers. They will be thrilled to know that they get to have your delicious meal another night, and more importantly, won't have to cook!
Let Guests Know Where Recycling Containers are Located
Guests often ask, "Where is your trashcan?" and "Do you recycle?" Might as well eliminate any confusion at the beginning of your meal by letting them know where they can find the trash and recycling containers. This way they don't have to worry about asking you when you may be in the middle of preparing the meal and will subtly encourage them to recycle.
Shop Local
With the hustle and bustle of the holidays, one thing is for sure, we are all busy doing a lot of shopping! Whether it's for gifts or groceries, shopping local has many great benefits.
Locally produced products not only support the local economy and businesses in your community, but require shorter supply chains, meaning less energy is required to move the product from where it's produced to your house. And if you can physically go to the stores and get all your shopping done on the same street - that saves you time, energy, and fuel!
Turn Down the Heat
Guests coming in and out? Turn down the heat a degree or two to save on energy. Neither you nor your guests will likely notice any difference in temperature but your energy bill will certainly thank you. Even a degree or two can make a significant difference when it comes to your energy costs. Also, having guests gathered and eating—in their warm holiday attire—will most likely increase the heat in your space as well. You may even get the question, "Can someone open a window?"
Make Arrangements Prior to Traveling
If you're traveling this holiday season, remember to adjust your thermostat temperature and unplug devices and appliances that don't need power while you're away. If you have a programmable thermostat that operates from your phone, you can even turn it back on a few hours prior to arriving home. According to the U.S. Department of Energy, "You can easily save energy in the winter by setting the thermostat to around 68°F while you're awake and setting it lower while you're asleep or away from home." When you travel, follow these guidelines and lower the temperature a few degrees.
Reuse Your Gift-Wrapping Supplies
While it's very tempting when walking through the aisles of gift wrap to purchase all new supplies, try taking a more sustainable approach this season.
Recycling gift paper and reusing gift boxes/bags are great ways to be more environmentally conscious.
You can even get creative - use items such as twine, construction paper, or other decorative items to embellish your packages and make them stand out.
Be Merry and Sustainable!
We hope these suggestions have you poised and ready to take on this holiday season! With some simple steps, you will be jingling all the way through the next few weeks. Oh what fun it is to enjoy this time with family and friends embracing all this season has to offer. Happy Holidays!
To learn more about UGI Energy Services, check out https://ugies.com/.