It's that time of year yet again! Basketball, betting, cool drinks, and screaming at a TV screen are all part of the playoffs. That's correct, the NBA Finals are approaching rapidly. The league's top teams will rule our living rooms in June as they compete for the trophy that contains the ultimate glory, the Larry O'Brien Trophy, keeping us on the edge of our seats. Can you notice the excitement? But what is the connection between all of this and energy?
At UGI Energy Services, we analyze the data to identify the most effective energy purchase plan. We make every effort to ensure your company's piece of mind and prevent monthly energy costs from being a surprise. Research has shown that if the Miami Heat win the NBA Finals this year, your energy costs are likely to go down. Over the last 20 years, the following has occurred:
The market dropped when an Eastern Conference teams won Finals 80% of the time
The market rose when any Western Conference teams won 100% of the time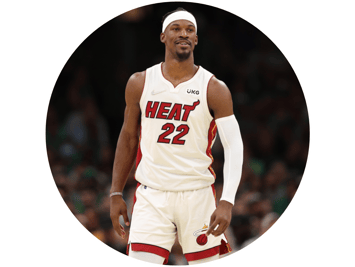 Picture: Washington Post
We are most definitely joking! Although some of us would love Jimmy Butler and the Heat to win a Finals, unfortunately it wont help us pay bills. And unfortunately there is no magic formula when it comes to predicting the energy markets!
We ask you not to believe in shenanigans such as this. Locking in your energy rate is more than a basketball gamble and statistic. At UGI Energy Services we believe being on the edge of your seats is purely for basketball watching, and not for energy bills. Instead, our sales representatives can help you plan ahead. All it takes is a quick, seven minute call or a zoom meeting. Our energy experts can explain to you where the market is moving and what strategy you should employ for the upcoming year. Think Jimmy Butler goes into a game without strategy? Think again. To lock in a rate for your business today, give us a call at 1-800-427-8545 or send us an email at customercare@ugies.com.