We know switching your business's energy provider isn't an easy decision. You want to work with a reliable, reputable company that knows the ins and outs of the energy market and will understand your unique needs.
If you're thinking of switching your company's energy provider, there are a few things to keep in mind: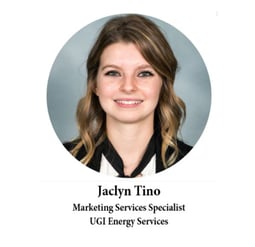 What is the business's reputation? UGI Energy Services is backed by

UGI Corporation

, a Fortune 500 Company—meaning we're not going anywhere. You can rest assured that by choosing UGI Energy Services, you are building an honest relationship with a well-established, trustworthy company.
How long have they been in business? The UGI Corporation has more than a century of experience in the energy industry. If a company has been in business for a long time, we tend to assume they are good at what they do. We know this to be true.
How much do they know about Energy Choice? Since 1999, Pennsylvanians have been granted the choice to stay with their utility company or switch to an alternative energy supplier. Since then, we've been in the

Energy Choice

business, and we pride ourselves on being able to expertly navigate the world of energy deregulation.
Does the business specialize in energy? UGI Energy Service's core business has, and always will be, energy. Unlike other businesses that dabble in energy, we make it and our customers our focus.
Are they local? UGI Energy Services is a local company that has expanded over the years. We started as a few employees from the UGI Corporation that sought to establish a new company in the newly deregulated energy market. Over the years, UGI Energy Services has grown to be a leading player thanks to our unmatched knowledge of the industry with local offices in all of the territories that we serve.
Can you contact real people when you need help? UGI Energy Services prides itself on our high level of customer service. Our dedicated sales reps and Customer Care team are ready to assist you with any inquiries, questions, or concerns you may have.
Are they invested in energy assets? Since UGI Energy Services owns natural gas storage facilities, electric generation plants, propane air facilities, pipelines, and other infrastructure, we have the capability to navigate the complexities of electricity and natural gas markets. This means we can offer security with our fixed pricing options and help our customers save on their energy costs.
Owning a business is enough work already; let us handle your energy needs! Give us a call at 1.800.427.8545 to see what UGI Energy Services can do for you!